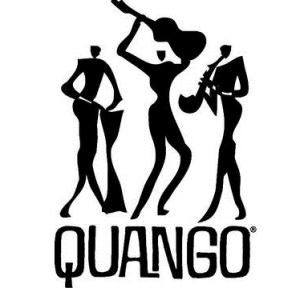 The AFR has a nice banking panegyric today timed for the G20:
The big four banks are among the most highly rated financial institutions in the world; superannuation assets, which have grown to $1.7 trillion, represent the world's third-largest pool of investable assets; the Australian interest rate derivatives market is the world's fourth-largest and the largest in Asia; and the equity market, with a cap­italisation of $1.5 trillion, is the eighth-largest in the world by free float.

…John Brogden, chief executive of the Financial Services Council, says: "Our fund managers and super funds are globally recognised for their expertise in pioneering infrastructure investment and are world-class managers of equities, cash, property, fixed income and alternative asset classes."

So why is such expertise not attracting much interest from foreign investors?

Just 1 per cent of Australia's financial services are exported, according to Industry Super Australia. While 60 per cent of the assets managed in Hong Kong belong to foreign investors, only 5 per cent of Australia's pool of funds under management is sourced from offshore, the FSC says.

David Murray's financial system inquiry will be asked to explain this conundrum…
Conundrum…riiiight…
Consider, for a moment, the irony of this article. John Brogden, a failed politician turned finance lobbyist, wants the guv'ment to improve Australian finance exports. He wants a guv'ment inquiry into why the local system is terrestrially bound, headed by an ex-banker who was a key architect of the very system that has proved unable to export, and has been working for guv'ment ever since. Brogden's mates in guv'ment will deliver said inquiry while his mates in financial media cheer along as our guv'ment meets other guv'ments at a guv'ment talk shop.
Of course Brogden is quite right to turn to guv'ment for support because in reality it is the guv'ment that manages the bank's risks via various guv'ment guarantees (at least we hope it does!). If a guv'ment is managing a bank's risk then, you might well ask, what is the bank spending its time doing?
I hate to break it to Mr Brogden but he is the reason Australian financial services can't export. The system he represents  is a quango; a self-perpetuating public/private partnership specialising in a unique form of crony capitalism that has no competitive advantage beyond its own closed loop.
This is true of banks mired in local property-backed assets whose only real edge is a hot line to the Prime Minister and his pretty Budget. It is true of the wealth management sector and its obsession with local equities, juiced by favourable tax laws.  It's not quite so true of insurance where we have filled some global niches.  It was a fading truth for a shining moment in investment banking before the "Macquarie model" for infrastructure investment was exposed as…ahem…pro-cyclical.
The system's semi-occasional wail for wider acknowledgement is the bawling of the over-suckled babe as he compulsively seeks approval in an indifferent wider world.
Latest posts by David Llewellyn-Smith (see all)