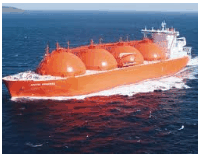 Following Andrew Liveras, managing director of Dow Chemicals Craig Arnold has written a stinging critique of Australian gas policy, which he claims has caused a shortage and driven-up gas prices for households and industry. From The Australian:
AUSTRALIA'S wealth of natural gas is reserved for export. The result is steeply rising prices for household gas and power and a choking effect on an otherwise healthy domestic industry and jobs…

According to the Queensland Competition Authority, electricity costs will rise in the next year by around 29 per cent…

NSW's largest gas retailer, AGL, announced this month that it would hike household prices by 20.3 per cent in July. Again, the problem is a shortage of supply. Yet we know there is ample gas…

Effective public policy would have created a competitive local market for Australia's abundant gas…

Among a number of red herrings, producers have sought to portray delay in coal-seam gas development as the sole factor in shortages. This is not right… Very large gas resources are held back — hoarded — for export sometime in the future… [Now]…consumers face cost hikes for gas and power, and industries reliant on gas face steep price hikes — at least double in most cases. Less obvious is the opportunity cost…

The current policy settings have produced a situation in which Australia's advantage in gas resources is allocated solely to the interests of those whose profit is maximised by maintaining the "cosy club".
There is a lot of truth in Arnold's claims. In its haste to rubber stamp new LNG export projects and earn some revenue via the Petroleum Resource Rents tax, the Federal Government has effectively allowed a domestic gas shortage to develop, which now threatens the livelihood of domestic industry, as well as forcing up costs for households.
By failing to develop a gas reservation policy, oil and gas majors have been permitted to charge the domestic consumer a world oil price equivalent, which is helping to kill manufacturing via higher costs – the most recent example of which is Alcoa's decision to cease operations at Point Henry – and makes a mockery of the Prime Minister's goal of making Australia "the affordable energy capital of the world".
Ironically, energy companies and the politicians that serve them are now exploiting the problems they've created, by using the resulting gas shortage to insist that Australia needs widespread development of Coal Seem Gas in order to ensure domestic supply. Yet, these alternative sources of gas pose real environmental dangers, including potential poisoning of ground water, which could adversely impact on the agricultural industry and are unlikely to be cheap enough to make a difference anyway.
It's yet another example of failure in government policy making, with the mad dash for LNG projects that took hold of successive governments and the gas industry now creating deleterious longer-term consequences. Abundant gas should have been a competitive advantage for Australian industry, but like other areas of government policy (e.g. the urban land market), this advantage has been squandered.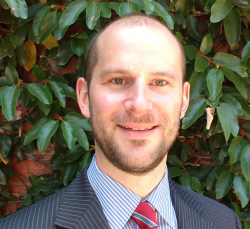 Latest posts by Leith van Onselen
(see all)