A couple of stories today breaks the gloom for Australian LNG. The first is simple enough. A falling dollar is helping some project metrics:
THE falling dollar has eased the pressure on foreign investors building massive projects in Australia, leading to the possibility that Chevron's $US29 billion ($33bn) Wheatstone project in Western Australia could deliver the first on-budget LNG project approved in the nation in more than a decade.
Chevron chief John Watson said the slide in the currency to below US90c had taken a lot of pressure off the US dollar Wheatstone budget, which is the one its investors and the energy sector outside Australia is watching.

The project, which will process offshore gas at an Onslow LNG plant, is just 27 per cent complete, meaning it is way too early to make a call on whether it will make budget.

But Chevron counted on a US-Australian dollar exchange rate at parity when it approved Wheatstone in 2011.
The falling dollar could also work against the metrics of Australian based firms if they report in Australian dollars and are still under construction because the import bill will soar but I'm not sure if any do so.
A second upside for LNG this week is the US winter cold snap which has sent prompt month US gas prices through the proverbial roof reminding Japan and other customers that campaigning for LNG spot markets comes with a downside. From Credit Suisse:
Neither one of these was supposed to happen. There has been a very persistent oversupply in US natural gas markets ever since the 'Shale Revolution' really took off in 2009.

That message became painfully clear when natural gas prices plunged below $2 per million Btu (MMBtu) almost precisely two years ago, in the middle of what was admittedly an abnormally mild winter. Ever since, futures markets here have been persuaded that natural gas futures would stay in the $3.50 to $4/MMbtu range. It was expected that occasional excursions above $4/MMBtu would swiftly be suppressed by more supply.

Cue persistent abnormally cold weather across much of the US east of the Rocky Mountains. Since mid-December, this winter has already featured the descent of three 'polar-vortexes' (aka 'polar pigs') which channel masses of extremely cold air straight down from the North Pole through the US mid-continent all the way down south and out east. Consequently, inventories of natural gas are depleting faster than in any winter since the mid-1990s. In response, February Henry Hub futures prices surged over $5 MMBtu for the first time in three years last Friday and settled at $5.57/MMbtu yesterday.

Spot prices promptly retreated on Monday, suggesting that a classic squeeze had produced an outlier. Since then, however, prompt futures have climbed back over $5/MMBtu and average benchmark futures prices for this summer have risen to a new range around $4.40/MMBtu, more than 10% above our forecast – the risks around the near term part of which have evidently risen quite substantially.

Meanwhile, the closely watched March/April 2014 spread settled at 96 cents yesterday, setting a new shale-era record (Exhibit 11). In this focus piece we outline what the consequences of the severe weather may be for US natural gas demand and supply in the nearer term. We agree with the futures market that much of the weather impact will be limited to the coming two summer quarters. After that, beginning in October, a very significant new infrastructure is scheduled to come on stream, which should unlock another wave of large new supplies. These projects are well known and limit upside price risk for Q4-2014 and beyond.
Indeed, and there's no structural change here but it does a nation with secure and predictable supplies under contract pricing no harm.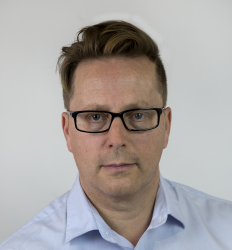 Latest posts by David Llewellyn-Smith
(see all)