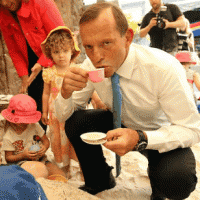 Business Spectator's Rob Burgess has written an interesting article today in Business Spectator explaining how the Tony Abbott's phoney war against the carbon tax, which he used to great effect against the former Labor Government, risks biting the Coalition's backside now that it is in Government:
One of the really difficult things about the Abbott government's first term will be explaining to voters why – if the carbon tax repeal goes ahead – their standard of living continues to be eroded.

…repeal or no repeal, the bigger issues that should have been debated in the House (but weren't) are coming home to roost…

Let's start with rising unemployment… abolishing the carbon tax was supposed to fix that, remember? We will now watch relatively good GDP growth during the volume phase of that boom without jobs growth, and by 2016 realise that the carbon tax had little bearing on either…

Then there's [rising] inflation…

Put those… factors together… and voters must realise that the carbon-tax impost on the 5 per cent of their income they spend on energy really didn't matter at all…

There's not a lot that is fair in politics. Tony Abbott got away with murder as opposition leader, killing off Labor's electoral prospects with the blunt instruments of carbon pricing, boats and debt and defict.

Now, as structural forces way beyond his control ravage Australia, there will be little that's fair about the negative press that generates for the Coalition.
Burgess highlights how a Government's fortunes are often beyond its control when it comes to economic management.
The Howard Government was seen as an economic superhero not because it was special, but because it governed during a fortuitous period in Australia's history, namely: the biggest terms-of-trade and credit booms on record; a benign global economic environment; and favourable demographics (including an ever growing share of workers to non-workers).
Today's Government faces starkly different circumstances. Not only is the terms-of-trade likely to continue to fall as commodity prices retrace – weighing on both disposable incomes and nominal GDP – but the working age population will shrink over time as the baby boomers enter retirement – reducing the tax base and raising aged-related expenditure – and unemployment is set to fall as the once-in-a-century mining investment boom unwinds.
It will be a difficult period to be in government, requiring more than slogans like "stopping the boats" or repealing "Labor's big fat tax".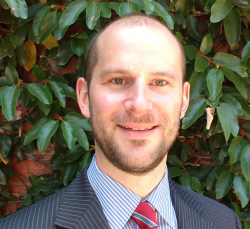 Latest posts by Unconventional Economist
(see all)