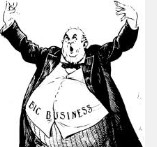 The Australian is reporting today that Prime Minister, Tony Abbott, will use his upcoming Davos address to call on world leaders to let business lead the way to drive prosperity:
TONY Abbott will call on G20 nations to avoid a "government-knows-best" attitude as he advocates "getting out of the way" of private business, in his keynote address to the World Economic Forum in Switzerland tonight.

The Prime Minister will use his presidency of the G20 to promote global growth through national co-operation and a central encouragement for the private sector to take more risk, invest more and deliver sustainable economic growth…

Declaring that Australia will take its own actions to cut taxes, raise productivity and reduce regulation, the Prime Minister will call on other nations to make way for business and free trade…

Mr Abbott said the new government would do everything it could to bring down taxes, raise productivity and promote growth, while calling on the Labor Party and Bill Shorten to drop their opposition to the repeal of the carbon and mining taxes.
While Abbott's comments sound good in principle, the Coalition's actions to date suggests that it is intent on rolling-out the red carpet for rent seeking big business.
In the lead-up to last year's Federal Election, the Coalition's Andrew Robb declared that "Australians should not be opposed to creating national champions in key industries" and asked that we "accept that the nation is an 'oligopoly economy'", as "it was important that Australian companies were allowed to expand to achieve 'critical mass'".
Similar sentiments were expressed by Maurice Newman, the head of the Prime Minister's Economic Advisory Council, who claimed that "we are lacking economies of scale and that Australian companies find it hard to acquire the necessary critical mass in a small domestic market without running up against trade practices issues". Newman also argued that "the opportunity for Australian companies to become national champions at home must be considered by rebalancing the interests of consumers and businesses", which is another way of saying that Australia should roll-out the carpet for rentiers.
The Coalition's Commission of Audit is another red flag. While conducting an audit of government expenditure is sensible, the Commission is stacked with members from the business community, with the Business Council of Australia's (BCA) president, Tony Shepherd, as its head, and the secretariat also headed by chief economist and director of policy at the BCA, Peter Crone.
Importantly, the Commission of Audit includes no representatives from small business, consumer groups, or welfare groups. As such, there is the real risk that any proposals coming from the Audit will ignore taxpayer largesse provided to big business, whilst the rest of us are forced to share the pain of budget cuts.
Finally, during the previous Government's reign, we witnessed the Coalition oppose nearly every reform targeted at big business – whether it was opposing the mining tax, carbon pricing, or changing fringe benefits taxes on leased cars. While some may disagree with the merits of each of these reforms, the fact is big business has become increasingly accustomed to getting its own way, with potentially negative consequences for the rest of us.
The Coalition's advocacy of free trade, while nice in theory, is also questionable. As noted previously, Trade Minister Robb appears intent to sign Australia up to the Trans-Pacific Partnership (TPP) – the proposed regional trade deal between 12 Pacific Rim countries – labeling it as a "platform for 21st-century trade rules". However, if the TPP goes ahead, it will effectively establish a US-style regional regulatory framework that risks handing power to US pharmaceutical and digital firms, at the expense of Australian sovereignty and consumers.
Big business hijacking government policy is a growing issue in Australia. It has a very loud voice and significant resources at its disposal to lobby government. Driving meaningful reform, which is also in the national interest, is therefore easier said than done. And based on its current trajectory, there is nothing to suggest the conga line of rent seeking won't not continue under the Abbott Government.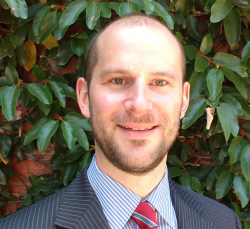 Latest posts by Unconventional Economist
(see all)