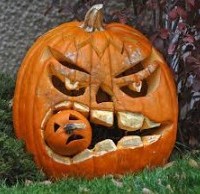 As noted earlier this week, Monday's Housing finance figures for November, released by the Australian Bureau of Statistics (ABS), revealed a continued  blow-off in investor demand, with investor finance commitments rising by 1.5% in November, 35% over the year, and hitting the highest level on record (see next chart).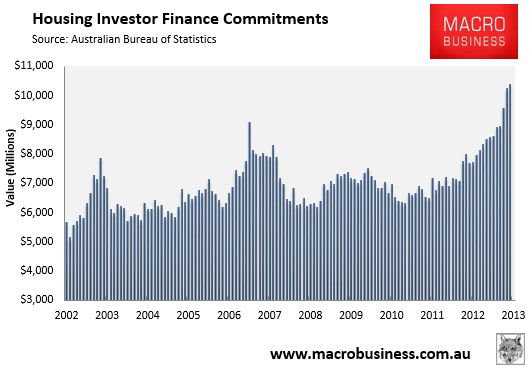 Yesterday's Lending Finance release by the ABS provided a break-down of investor mortgage demand at the state and territory level, which revealed yet another increase in New South Wales (read Sydney) investor mortgages, which are also driving the blow-off nationally (see next chart).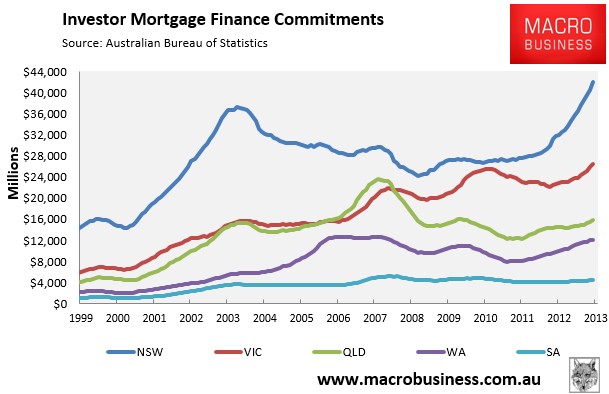 According to the ABS, investor finance commitments in New South Wales rose by 35% in rolling annual terms in the year to November 2013, well above the national average increase of 23%.
Further, as at November 2013, investors accounted for a whopping 51.5% of total housing finance commitments (excluding refinancings) in New South Wales, which is the highest share since September 2004 and well above the experience of the other major capitals (see next chart).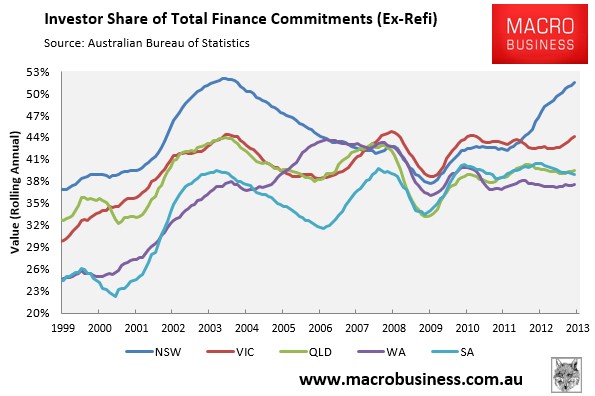 And with investors so active, first home buyer (FHB) demand in New South Wales has collapsed, with FHBs accounting for just 9% of total finance commitments in the year to November 2013 – an all time low. FHB demand has also collapsed in Queensland, although investors are less active there and Victoria is heading the same way (see next chart).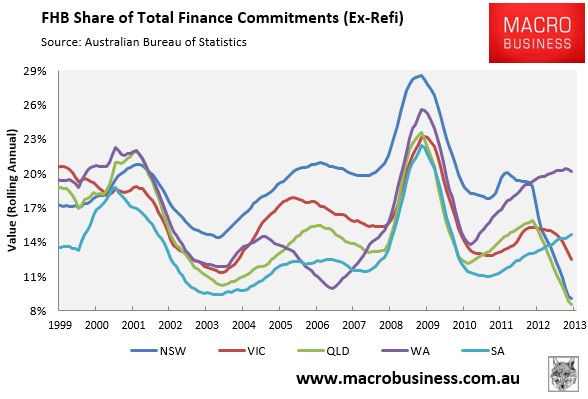 The divergence between New South Wales investors and FHBs has also widened once more, hitting a new record in November (see next chart).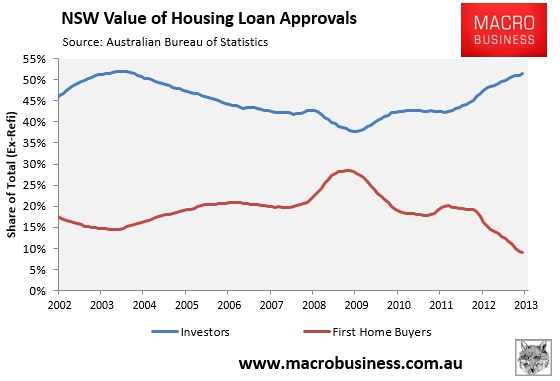 Sydney clearly remains a speculators market, with first home buyers kicked to the curb.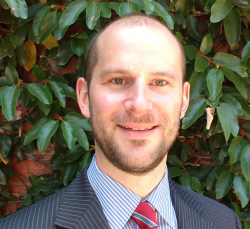 Latest posts by Unconventional Economist
(see all)