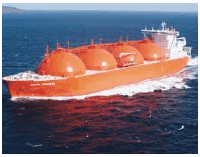 Shell is doing the bolt from marginal Australian LNG. The AFR:
Kuwait Foreign Petroleum Exploration Co has struck a deal to buy Royal Dutch Shell out of Chevron's Wheatstone liquefied natural gas project in Western Australia for $US1.135 billion in what could be the first of a string of asset divestments by the oil major in the country.

…Shell is thought to be targeting some $US15 billion of asset sales in the next two years as it ramps up efforts under new global chief executive Ben van Beurden to divest non-core and underperforming assets.

…Assets up for sale in Australia also include Shell's refining business, centred around its refinery in Geelong, and its remaining 23.2 per cent stake in Woodside Petroleum, worth about $7.4 billion.

The major's stake in Wheatstone is seen as a non-core asset, constituting an interest of under 10 per cent when Shell typically holds more meaningful stakes in LNG projects.
Hmmm, well, it does hold larger stakes in Gorgon, Prelude and North West shelf. But one has to seriously wonder that if it doesn't want to keep an advanced green fields project like Wheatstone to improve capital efficiency, why on earth would it want to keep Arrow, with all of its cost blowouts and more expensive gas? The Australian has some texture:
One Arrow staffer who was made redundant said staff at the company had been bracing for news of job losses for the past three months as it became clear that the proposed LNG development was unlikely to have Shell's support in the current climate.
"Most people had known this was coming, we just didn't know when it would be or how many would go," said the staffer who wished to remain anonymous.The worker said the company had made a number of bad decisions, such as the estimated $200 million building lease commitment made in mid-2013 for office space in Brisbane, much of which would now be empty.

The worker said it was apparent the Arrow LNG project would not go ahead in its current form: "(Senior management) are the only ones still pretending that LNG is still an option, everyone else has already written it off."

The staffer said the best hope for the Arrow project would involve selling the gas from its position in the Surat Basin into the three more advanced LNG projects, and eventually revisiting a smaller LNG development based on the Bowen Basin gas reserves.
Meanwhile, its appears Canada's BC province is the new frontier:
In the province's largest city, Vancouver, five companies have opened offices as they assess sites, and proposals are currently being reviewed from Shell Canada, Kitimat LNG (Apache Corp/Chevron Canada) and Pacific Northwest LNG (Petronas/Progress Energy/JAPEX). JAPEX is building a new storage facility at the site of the damaged Fukushima nuclear plant and is planning to export 1.2 million tonnes of LNG annually from British Columbia. Triton LNG (AltaGas and Idemitsu Kosan) has also put a proposal forward to export up to 2.3 million tonnes of LNG from British Columbia annually.

Other companies with interest in British Columbia's LNG are BG Group, Woodfibre LNG, Imperial Oil/ExxonMobil, SK E&S, CNOOC/Nexen, Inc./INPEX/JGC, Quicksilver Resources Canada and the Douglas Channel Energy Partnership, and an agreement was recently signed between Australia's Woodside Petroleum, and the British Columbia government.
I find it hard to believe that the same group of firms will make the same mistake of blowing a cost bubble in the rush to invest but stranger things have happened.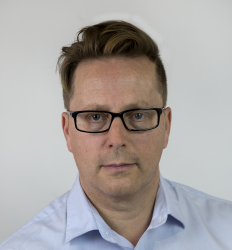 Latest posts by David Llewellyn-Smith
(see all)