Today from RM:
On a two-party preferred basis the ALP is 53% (up 0.5% since the Morgan Poll of January 4/5 & 11/12, 2014). L-NP support is 47%, down 0.5%. If an election were held now the result would be a clear ALP victory according to the MorganPoll. This multi-mode Morgan Poll on voting intention was conducted over the last two weekends (January 18/19 & 25/26, 2014) with an Australia-wide cross-section of 3,019 Australian electors aged 18+.
The L-NP primary vote is 39.5% (up 0.5%) ahead of the ALP primary vote at 37% (down 1%).

Among the minor parties Greens support is 11.5% (up 1%), support for the Palmer United Party (PUP) is 3% (down 0.5%) and support for Independents/Others is 9% (unchanged).

Support for PUP is clearly highest in Tasmania (9.5%). This is a good sign for PUP given Tasmanians are due to vote in a crucial State Election in just under seven weeks (March 15, 2014).

Analysis by Gender

Analysis by Gender shows that despite falling, ALP support is still strongest amongst women with the ALP (54%, down 1.5% since January 4/5 & 11/12, 2014) well ahead of the L-NP (46%, up 1.5%) on a two-party preferred basis. However, support amongst men now also favours the ALP 52% (up 3%) cf. L-NP 48% (down 3%).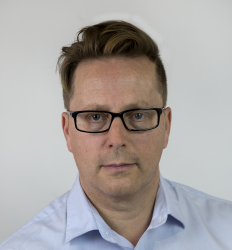 Latest posts by David Llewellyn-Smith
(see all)