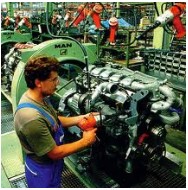 The benefits to the Australian manufacturing sector from the falling Australian dollar look set to be offset by rising domestic gas prices, as major east coast LNG export terminals come on line from 2016.
According to today's AFR, domestic gas prices could rise to $12 per gigajoule from around $3.50 to $4 per gigajoule historically, prompting some manufacturers to shutter production and instead trade their gas contracts in the open market:
…if prices for new contracts rose… as high as $12 per gigajoule in Queensland, some manufacturers that had already contracted gas at lower prices could find it more profitable to cut back their own operations and sell their gas on to the liquefied natural gas producers (LNG), as happened in Western Australia after the Varanus Island gas exploration in 2008…

The federal government warned in a study released earlier this month that prices could rise above the export-equivalent price, where they could remain "for several years"…

The surging prices have alarmed manufacturers, who are complaining that price hikes being demanded by gas producers threaten their livelihood and don't stack up, given the country's plentiful gas resources…

According to the government study, gas production in the eastern states will need to increase from over 700 petajoules a year at present to nearly 2300 PJ by 2016 to meet domestic demand and consumption needs by the three LNG projects in Queensland…

Slow development of CSG in NSW has added to the expected supply difficulties…

Incitec Pivot said last month it would be hit by $50 million a year in extra costs at its largest plant, due to a hike in prices of gas threatening to drag the operation in the red.
So in it's haste to rubber stamp new LNG export projects and earn a quick buck through the Petroleum Resource Rents tax, the Federal Government has effectively allowed a domestic gas shortage to develop, which now threatens the livelihood of domestic industry, as well as forcing up costs for households.
And in an ironic twist, the energy companies and the politicians that serve them are now exploiting the problems they've created by using the resulting gas shortage to insist that Australia needs widespread development of Coal Seem Gas (CSG) in order to ensure continuity of domestic gas supply. This is despite there being real environmental threats posed by CSG, including potential poisoning of ground water, which could adversely impact on the agricultural industry and are unlikely to be cheap enough to make a difference anyway. As well, as H&H has pointed out, CSG is so expensive to produce that its unlikely to make any difference to end user prices until the global price falls.
The more I view Australian gas policy, the more I am led to believe that Australia has shot itself in the foot in not developing a domestic gas reservation policy, whereby for every dollar earned from exporting gas to Asia, Australia faces losing much more in higher energy costs and/or lost value-added local production.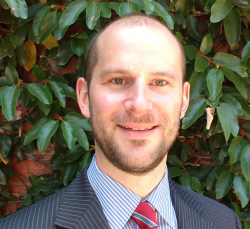 Latest posts by Leith van Onselen
(see all)