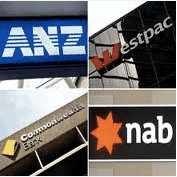 Credit rating agency, Fitch Ratings, has released its 2014 Outlook for Australian banks, which warns that a weakening domestic economy and heightened competition could create a more challenging environment for Australia's banks:
Profit growth is likely to be modest at best – due to higher impairment charges and net interest margin pressure from strong loan competition, partially offset by moderately higher credit growth and a reduction in funding costs. Cost management should remain a key focus for the Australian banks. Wealth management and measured expansion into Asia provides earnings diversification for the larger banks.
Fitch also outlines a number of key risks facing the sector, including a sharper than expected slowdown in China:
Strong trade links with Asia mean that a sharp deceleration in China is likely to lead to much weaker economic growth in Australia. Australian unemployment would probably rise substantially as a result, pressuring bank asset quality, profitability and – potentially – capital positions, and could result in negative rating action.
Weakening loan underwriting, although there is no evidence of this to date:
Competition for loans in a relatively low-credit-growth environment may prompt some banks to loosen underwriting criteria. However, there is no widespread evidence of this as of January 2014. Negative rating action may result if this were to be combined with a broadening/continuation of strong house price appreciation across most major Australian markets.
And possible funding challenges given the Australian banks high reliance on offshore funding:
The Australian banking system's reliance on offshore capital markets leaves it susceptible to any market disorder. However, improvements in funding and liquidity since 2008 mean that any disruption would need to be prolonged to have a major impact.
Fitch Ratings expects Australian bank asset quality to remain sound in 2014, although some modest deterioration is likely on account of the soft domestic economy. It also believes that housing risks are building, although they remain manageable at this stage.
Overall, Fitch has maintained its stable outlook on the banks:
The stable sector outlook reflects a likely modest weakening in the operating environment, which should translate into some asset-quality deterioration and pressure on revenue growth. However, funding and capital positions should continue to strengthen.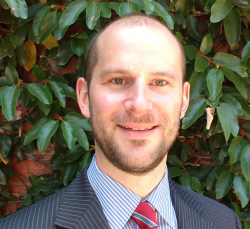 Latest posts by Leith van Onselen
(see all)