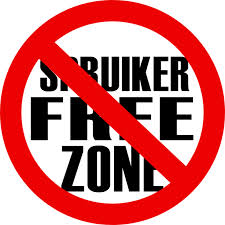 The AFR has a happy piece this morning on the efforts of ASIC to reign in mortgage fraud:
The Australian Securities and Investments Commission is stepping up action against dishonest mortgage ­brokers as part of a strategy to head off an expected surge in fraud in the hot housing market.

The corporate regulator will announce on Thursday it has banned two former mortgage brokers for providing false or misleading information to secure loans.

The latest cases bring the number of mortgage brokers ASIC has banned or convicted over dishonest home-loan applications to eight in the last three months. There are another 23 similar ­investigations currently under way.
My favourite anecdote from the last cycle is this one From The Great Crash of 2008:
A growing network of mortgage brokers held no deposits, had no reputational risk with investors and were paid in part by fees for mortgage volume. Amidst the rising arrears rates for Australian RMBS, the highest levels of default were apparent within broker-originated loans. Many of the industry participants interviewed for this book describe widespread fraud in underwriting standards managed by brokers. Endemic malpractices included getting clients to sign blank declarations of affordability (and income if relevant) and then working back to how much the client needed to earn to afford the loan.

When the market was in its mania, there was little subtlety in this practice. Audits of the files would readily demonstrate differences in handwriting. Some remarkable outcomes eventuated. Elderly applicants, either retired or in blue-collar occupations, were claiming to have extraordinarily high incomes. GE Money introduced what it called a 'sanity test' to forestall these types of occurrences in 2005. Another trick in the fraudster's handbook was to put up the application as an investment loan (therefore getting the benefit of the potential rental income to augment serviceability) when it was clear that the application was actually for owner occupation.

This went hand in hand with the practice of 'necking kids'; that is, not declaring dependants to increase the applicants' available income.

In 2007, the Federal Court ordered one mortgage broker to pay a former client A$32 000 in compensation after the broker falsified documents to ensure a A$365 000 mortgage for the 20-year-old, unemployed, dyslexic and homeless man. The same broker was in court for similar abuses in 2009.
Similar stories will come around this time.
Latest posts by David Llewellyn-Smith (see all)