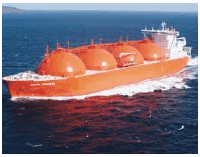 Lots of bland hand-wringing today over the long understood end of the LNG boom represented in the decline of Arrow Energy. The AFR has a pipeline of pieces on the subject but the only point of interest is this:
Some sources point to frustration within the government that Arrow has not more actively pursued consolidation with one of the other ventures.

A spokesman for federal Industry Minister Ian Macfarlane said while it was a commercial decision for Arrow's owners, the government "encourages all LNG proponents to actively pursue options to reduce costs, best utilise infrastructure and seek project synergies to facilitate LNG development".

"I understand that LNG projects are costly and complex and that co-operation within the sector may be required to ensure that projects proceed."

Queensland Deputy Premier and Minister for State Development Jeff Seeney wouldn't comment.
Meh. These are the biggest firms in the world, playing the dirtiest game in the global business. Collaboration on little projects is not in their DNA. The Australian get's it right:
There are firm indications from Arrow and Shell that the economics of the project do not stack up — even if the joint venture links up with one of the three under-construction projects on Curtis Island.

Smaller-scale options, such as gas production or supplying the gas to a rival, have little appeal for energy giants like Shell and PetroChina.

Arrow has spent the past year investigating combining with the other projects, but it is understood the Santos-led Gladstone LNG project, which has the greatest shortfall, has not re-engaged with Arrow after previous talks ended in the middle of last year.

The most likely option for Arrow to share export infrastructure is with the Origin Energy/ConocoPhillips joint venture, known as Australia Pacific LNG.

APLNG has ample space for Arrow to build its own LNG train and share pipeline, storage and jetty infrastructure.

Origin would not comment on talks with Shell, but the lack of a deal to date, and Arrow's trimming this week of what is believed to be 250 of its 1200-strong workforce to improve costs, indicate the two parties have significant work to do to reach a deal.

Morgan Stanley analyst Stuart Baker said…if LNG plant economics were unattractive at a time when prices were at record highs, it was hard to see collaboration and infrastructure sharing making a huge difference.
The AFR is still bleating about lost opportunity owing to high costs:
Australia, meanwhile, has been busy pricing itself out of the picture. Consultant McKinsey concluded in 2013 that construction costs in Australia were 30 per cent higher than in North America. Industry chiefs including Chevron Australia boss Roy Krzywosinski said last year that Australia had only two years to close the cost gap or risk missing the next wave of global project developments worth up to $US150 billion ($170 billion).
This is far behind the times. The question of costs now is not about more investment. It is about how to keep the existing projects viable. Australia's magnificent seven projects are the highest cost projects in the world. They are all at the wrong end of the cost curve and as competition grows will all see their metrics deteriorate. We are the marginal high cost producer.
Cost-out deflation or bust is the new normal for Australian LNG.
As a quick aside, here is a video presentation of BP's new energy outlook: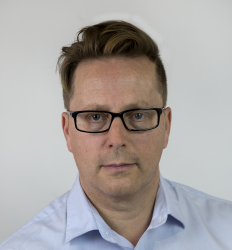 Latest posts by David Llewellyn-Smith
(see all)