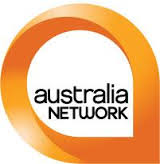 From The Australian:
THE ABC's $223 million Australia Network Asian broadcasting service is likely to be scrapped in the May budget to save money and end the pursuit of "soft diplomacy" in the region through television.

Federal cabinet has already discussed the option of dropping the ABC's contract to broadcast Australian news and entertainment in the region, with the Government Solicitor providing advice on the ramifications of stripping the ABC of its 10-year contract.

Cabinet ministers believe the ABC's coverage of Australia in the region is overly negative and fails to promote the nation as originally intended in the Australia Network's charter by using the "soft diplomacy" of Australian news and cultural programs.

The cabinet deliberations and the option of cutting the ABC's contract are being conducted in an atmosphere of government hostility and resentment towards the ABC, with Tony Abbott yesterday accusing the broadcaster of taking an anti-Australian stance in its reporting and lacking "affection for the home team".

…But Communications Minister Malcolm Turnbull last night appeared to defend the ABC from the criticism, saying it was accountable to its board not politicians.

"What's the alternative … the editor-in-chief (of the ABC) becomes the prime minister?" he was quoted as saying in Fairfax publications.

"Politicians, whether prime ministers or communications ministers will often be unhappy with the ABC … but you can't tell them what to write."
Perhaps not but you can cut their funding.
I have contracted to Australia Network in the past and it is a professional outfit that does a very good job of projecting an image of Australia as a dynamic yet fair liberal democracy, which includes self-criticism. It is also one of the better regional news services in Asia.
Some won't see the $223 million as worth it, but even aside from any vague return in "soft power" terms, which includes helping support emerging regional democracy, Australia Network is a useful shopfront for tourism and, more particularly, education and business travel to Australia. It has a huge penetration into the dominant cable networks of Asian and Middle Eastern households.
Without it, Australia has only Radio Australia into the region (assuming it's not cut) and we'll be pretty isolated in terms of a national electronic message. It will be interesting to see if Australia Network is revived in some other form and tossed to…err…a more friendly private operator. It has happened before. If not there'll be many upset expats looking for an AFL fix.