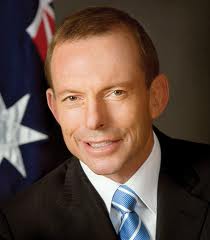 From the AFR:
The Abbott government's extraordinary collapse in public support has been confirmed in the latest Newspoll, which puts Labor well ahead on a two-party basis and shows the Coalition has lost its carbon tax advantage.

The Newspoll, published in The Australian on Tuesday, finds the Coalition's election winning margin has been erased in just three months, with Labor now leading the two-party preferred vote with 52 per cent compared to the Abbott government's 48 per cent.

The poll result confirms an Australian Financial Review/Nielsen poll, published two weeks ago, which was the first since the election to show that voters had dramatically shifted allegiance away from the Coalition, despite the party's landslide win on September 7.

This translates into a 5.5 per cent swing against the government since the country voted, a shiftstrongly represented in the Financial Review's Poll of polls.

The Newspoll, whose two-party preferred figure is based on preference flow at this year's election, also found that the Coalition's primary vote had fallen by three percentage points to 40 per cent, while Labor had risen by the same amount to 38 per cent.

The Greens primary vote was measured at 9 per cent, up from 8.7 per cent at the election, while 'others' polled 13 per cent, up from 12.4 per cent in September.
And from The Australian:
Personal support for Mr Abbott in the past two weeks has suffered its biggest single fall since the election, while Mr Shorten's support continues to rise. Voter satisfaction with the way the Prime Minister is doing his job fell from 42 per cent two weeks ago to 40 per cent – a total decline of seven percentage points since the end of October. Dissatisfaction with Mr Abbott rose from 42 per cent to 45 per cent last weekend, a rise of 11 points since the end of October.

As Prime Minister, Mr Abbott now has a negative personal satisfaction rating – the difference between satisfaction and dissatisfaction – for the first time, at minus 5 per cent.

The Opposition Leader's popularity continued to rise, with a jump in satisfaction from 39 per cent to 44 per cent and dissatisfaction unchanged on 27 per cent.

Mr Abbott still leads Mr Shorten as preferred prime minister but his lead has narrowed for the fourth Newspoll survey in a row. Last weekend, Mr Abbott's support as preferred prime minister fell from 44 per cent to 41 per cent as Mr Shorten's rose one point to 34 per cent.
Be careful what you wish for, I guess.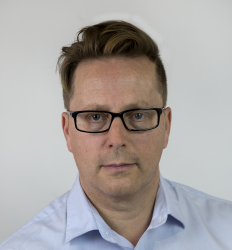 Latest posts by Houses and Holes
(see all)