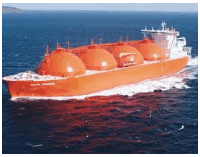 From Reuters today:
An uncomfortable prospect for global exporters of liquefied natural gas (LNG) will unfold in India this week — buyers from countries that import 70 percent of the world's LNG will meet to discuss how to get a better deal.

…The meetings may herald the early stages of an Asian buyers' club for natural gas in supercooled form transported on ships. Should such a grouping gain traction, a historical precedent would be the formation of the International Energy Agency, which was set up by western economies to counter OPEC after the first oil shock in the 1970s.

A buyers' group could counter the Gas Exporting Countries Forum, a loose group of 13 gas-producing nations, including Algeria, Iran, Nigeria, Oman, Qatar and Russia.

"It has been observed in some recent deals that prices offered by the same seller to Europe and Asia vary greatly, beyond net back and business considerations," said Indian Oil Minister S. Veerappa Moily.

"Large Asian buyers coming together may negotiate from a position of strength," Moily said.
Very early stages:
Among regional buyers not many said they were sending representatives to the meeting. Japanese trading house Mitsui & Co said it was sending India-based representatives to the meeting.

Tokyo Electric Power Co and Tokyo Gas Co, two of Japan's biggest LNG buyers, said they weren't sending representatives to New Delhi.

"Among buyers, there have been talks to make efforts to narrow the price gaps (between regions) and reduce premiums," said a source at Korea Gas Corp. "However, as there have been no concrete steps yet, we haven't participated in the talks nor suggested ideas."
Demand alliances are by the their nature less market powerful than supply alliances. But this could get interesting if they got together to trash oil-linked pricing.
Meanwhile, QGC appears to be passing peak spend:
QGC and its major contractors currently employ 14,500 people, with more than 15 people hired every day for the past year.

In the natural gas company's latest six-monthly report to Queensland's Coordinator-General on Australian industry participation, QGC said investment in construction, exploration and operations since January 2010 had passed A$19.4 billion.

This included all investment by BG Group in both QGC and the world-first Queensland Curtis LNG Project.

QGC said about A$16.3 billion – or 84% of the total A$19.4 billion – had been invested with Australian firms since 1 January 2010.

Queensland firms had received 68%, or A$13.2 billion, of the total.

The report covers 1 April to 30 September 2013.
But that ain't helping labour costs:
The head of American oil giant ExxonMobil's business in Australia, Richard Owen, has warned the rising cost of labour is putting oil and gas developments at risk and urged action on labour market reform to tackle costs to avoid losing investment.

"There has to be some effort done, whether it's by government or through some other processes, to try to address rising labour costs within Australia. It is an impediment to investment," Mr Owen said in an interview.

…"It's hard to quantify but all you can say is that it's moving in the wrong direction. As the cost of labour becomes less and less competitive in the region, it means it becomes harder to justify these projects within Australia, and it also means that you need to find larger and larger amounts of oil and gas to ­justify projects," he said.
And so, Prelude floats its first boat:
The 488-metre-long hull of Shell's Prelude floating liquefied natural gas (FLNG) facility has been floated out of the dry dock at the Samsung Heavy Industries yard in Geoje, South Korea, where the facility is currently under construction. Once complete, Prelude FLNG will be the largest floating facility ever built. It will unlock new energy resources offshore and produce approximately 3.6 million tonnes of liquefied natural gas per annum to meet growing demand.
FLNG sails into a cheaper future.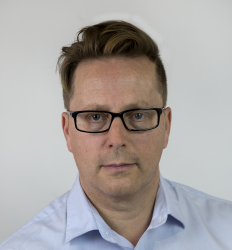 Latest posts by David Llewellyn-Smith
(see all)