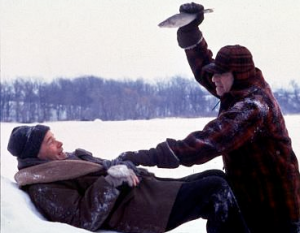 From the AFR this morning:
One of the most senior figures of the Howard government and a leading ­figure of the Liberal Party's conservative wing, Peter Reith, has accused Prime Minister Tony Abbott of orchestrating the veto of a $3.4 billion US bid for GrainCorp, which he described as the latest of several botched decisions… and raised concerns that the GrainCorp decision, which was supposed to have been made by Treasurer Joe Hockey, makes a bailout of Qantas Airways more likely.

"Hockey says it should be the subject of a national debate. Australia does not need a debate; we need a government that makes it clear it will not be wasting any more taxpayer money with sub­sidies for business and that its priority, as promised, is to return the budget to surplus ASAP," he said.

…Former treasurer Peter Costello criticised the decision on Sunday. On Monday former Victorian Premier Jeff Kennett said it had condemned Australia to be a "tenth-order country" and "we are still back in the 18th century".

"Governments have failed this country for 30 years," he said. "We just keep taking every short-term option and it's just another reflection of just how ­public institutions have totally failed the Australian public."

Former Liberal prime minister Malcolm Fraser backed the decision, saying it was "just plain stupid" to sell control of the distribution network for agricultural produce to a foreign competitor. 

Mr Fraser compared the decision to the sale of Australian Meat Holdings to US group Con Agra when it held a large share of the Australian meat export market. He said just as Con Agra would have the best interest of US farmers at heart, GrainCorp would be similar.

Mr Kennett said it was one of a long line of short-sighted decisions by both parties that left the nation's agriculture and food-processing sectors short of the capital and know-how they needed to keep up with global competition.
It takes a lot for the Liberal Party to fracture like this. For the most part conservative politics is more united than Labor because of its "master and apprentice' culture that worships grey beards. It's the same culture that makes the Liberal party so tetchy about broader criticism, especially from the ABC. It's usually a political advantage and policy disadvantage. Not today.
Meanwhile, Graincorp fallout continues. From the WSJ:
After Prime Minister Tony Abbott's election-night promise in September that Australia was again "open for business," Mr. Hockey's ruling that the ADM takeover of GrainCorp isn't in Australia's national interest will create inevitable uncertainty about the conservative government's stance toward other big foreign investment deals in the queue. Some of which are at least as problematic, if not more so.

The most prominent ones still facing Mr. Hockey come from China…The Yancoal deal is particularly troublesome for Mr. Hockey. In 2009, FIRB demanded that Yanzhou list its Australian assets on the country's share market within three years as a condition of approving the purchase of Felix Resources Ltd for A$3.3 billion. To fulfil that condition, Yanzhou struck a deal to acquire Gloucester Coal Ltd. in 2012 that enabled it to inject most of its Australian coal assets into the company and take on its listing. The combined entity trades as Yancoal Australia Ltd.

Allowing Yanzhou to renegotiate its commitments to the government could set a precedent for future deals, something Mr. Hockey may be keen to avoid.

While successive Australian governments have claimed Canberra approves the vast majority of overseas applications – a claim Mr. Hockey underlined Friday by saying he had approved 131 less significant deals before knocking back ADM — the previous Labor government imposed extra scrutiny on applications from state-backed investors like Yanzhou and State Grid, the world's biggest utility by revenue.

…China, Australia's biggest trade partner, has bristled at the additional scrutiny. Those worries were acknowledged by Mr. Abbott during a visit to China earlier this year in which he acknowledged that Chinese investment in Australia was "complicated by the prevalence of state-owned enterprises".

People close to the State Grid deal wouldn't comment on whether the veto of ADM's bid for GrainCorp. had any implications for its power-asset purchase. Still, Mr. Abbott this month expressed a preference for offshore deals that promised to build Australian enterprises and jobs, rather than take over existing businesses like GrainCorp.
In short, it's simply unclear whether these deals are in trouble or not. Sovereign risk anyone?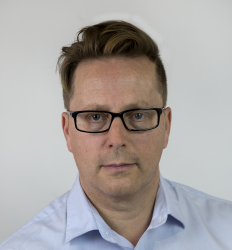 Latest posts by Houses and Holes
(see all)