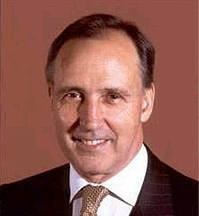 From The Australian:
"The world is fundamentally unled…Fiscal policy is not led in America by the secretary of the Treasury and there is no European fiscal union…Therefore central banks have stepped up to take the responsibility for the absence of political leadership in fiscal policy."

…He also warned the government not to be too aggressive about reining in the deficit.

"We should be wary about trying to artificially pull the budget back into surplus prematurely," he said.

"I think it would be a mistake for ambitions about the return to surplus taking precedence over the budget's role in supporting the economy in what is a very, very soggy world of activity."

…"The central banks have stepped up to take responsibility for the absence of leadership in fiscal policy," he said.

…"Formerly, central banks have been monetary authorities. We are going to move from the macroeconomic world to a macro-prudential world where central banks determine the prudence with which banks and financial institutions lend.

"This will mean capital ratios, the ability of banks to invest in their own behalf, proprietary trading — all of these things are going to be determined by central banks. This is not simply central banks doing as they formerly did," he said.

Mr Keating said this would be a positive development as the central banks of the world were moving to become a "reinforcing arm of national policy, outside of the political system".
All good sense from a titan of Australian economic policy-making. As Gittins says today:
Kerry O'Brien's four interviews are a reminder of Keating's indisputable claim to be our greatest, most reforming, treasurer.

If you're tempted to doubt that, consider Business Council president Tony Shepherd's description of our economy in the early 1980s. Keating had described it as a "moribund, inward-looking industrial graveyard" and he'd been right, Shepherd said.

"We had a fixed exchange rate, tariffs [on imports] were still high, we were frightened of Japanese investment … our financial system was tightly regulated, our industrial relations system was centralised, complex and unproductive, and just about every service was provided by the public sector. State ownership extended to banks, insurance, telecommunications, airlines, ports, shipping, dockyards, electricity, gas etc," Shepherd said.

Keating was the instigator of virtually all those reforms. And though many of them weren't opposed by the Coalition opposition, they were radical reforms – brave steps into the unknown – controversial in the community, including among many Labor voters.
On both sides of the aisle, our contemporary brood are steadily rebuilding the uncompetitive and closed system of government-favoured businesses that led to the need for the Keating reforms in the first place.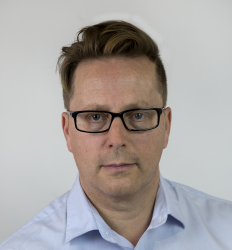 Latest posts by David Llewellyn-Smith
(see all)