Iron ore charts for 31/12/2013, with the last day of the year showing continued stability.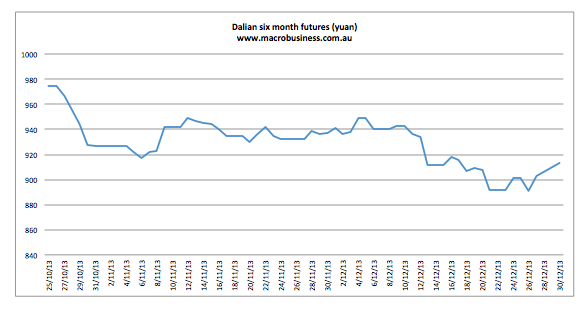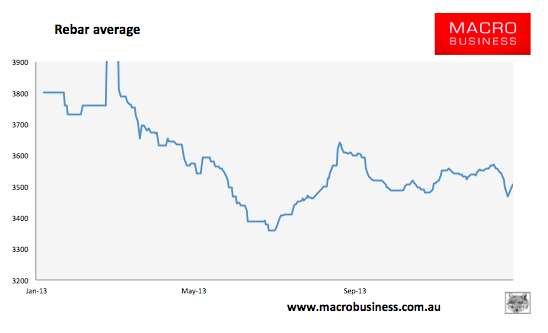 As Reuters points out, it's supply concerns based around weather that are being kind to the market and bringing in a stable ending to the year
Chinese iron ore futures extended gains to hit a two-week high on Monday amid supply concerns as bad weather disrupted iron ore shipment from the world's two largest producing countries.

The three biggest ports in Australia, that account for almost all of the country's exports of the raw material, were closed to shipping due to an intensifying tropical cyclone and Brazil's Vale also declared force majeure on some shipments from its mines because of heavy rains.

Weak appetite in top consumer China, as slow steel demand kept steel mills from rebuilding much inventory of the raw material, is expected to limit gains this week.

The most-traded iron ore futures May contract on the Dalian Commodity Exchange rose to a session high of 920 yuan ($150), a level last seen on Dec. 17. It narrowed gains to trade at 912 yuan by 0315 GMT, up one percent. Australia can expect an average cyclone season running from Nov. 1 to April 30, with up to 11 storms, while Vale expected the storm to have an impact on 3 million to 4 million tonnes of contracted iron ore shipments in 2013, pushing up iron ore swaps.