Iron price update for 30th Dec 2013 shows a nice bounce across the market.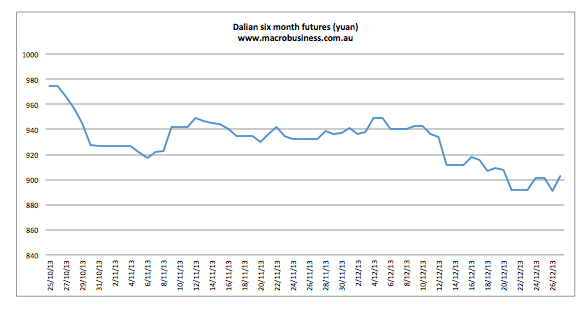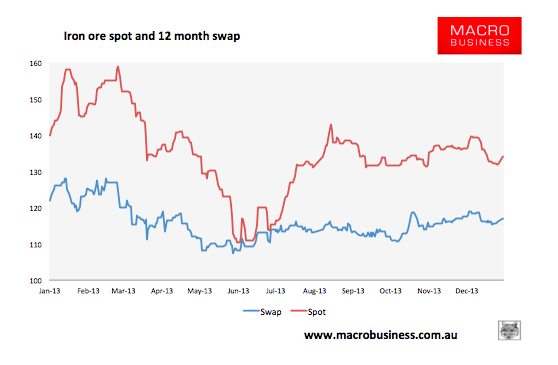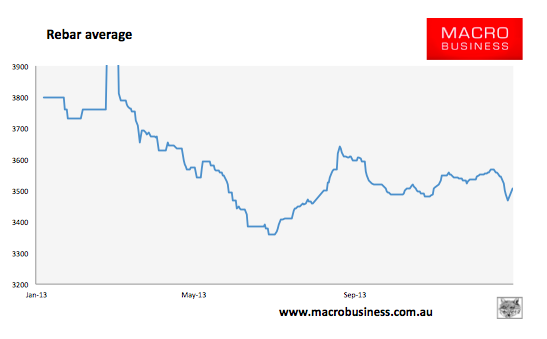 The short term reason? Weather. From the Oz
THE price of Australia's key export — iron ore — will start 2014 on a firmer footing as bad weather here and abroad hits the world's largest producers of the steelmaking ingredient.

Australia's key iron ore port, Port Hedland, was in lockdown last night ahead of Tropical Cyclone Christine, forcing BHP Billiton and Rio Tinto to stop loading ships.

Brazilian giant Vale has called force majeure on several iron ore contracts because of heavy rainfall in the southeast of Brazil.

In response to the cyclone, which is expected to intensify as it moves towards the Pilbara coast today, Rio said ship loading had stopped but its mine and rail operations continued to operate.