Mac Bank speculates that it is credit supply not demand that is behind recent weak bank business lending:
While weak business confidence and borrowing intentions have been considered the drivers of weak business credit growth, we believe an all-too-overlooked factor in weak business credit growth is banks" willingness to lend, which is really a reflection of bank confidence.

While it is a difficult variable to measure, particularly given Australia does not have its own Lending Officers Survey (like in the US), there are indicators that may be of use. One particular measure that may be useful is the Westpac/ACCI "Difficulty in Obtaining Finance" measure (as discussed in the RBA Research Paper – The role of credit supply in the Australian Economy).

There is some evidence that on a 12-month lagged basis there is a strong correlation between business credit growth and "Difficulty in Obtaining Finance".

Given corporates are experiencing significantly less "Difficulty in Obtaining Finance" and credit growth has yet to move materially, we believe that there is a good chance that an improvement in credit growth is on the way. This is consistent with our view that there is recovery on the way in business credit.
Meh. Business lending costs have been falling for two years and so has business lending from what appeared to be a recovery underway in 2011. We may see a pick next year but with the broadening of credit growth in housing and related industries already underway it will be difficult to apportion that to supply.
One sure way to boost the proportion of business lending would be to change the risk weights used by the banks to determine capital reservations, by removing the discounts applied to mortgages. It may cause short term pain as mortgage supply diminished but the dollar would fall with lower interest rates and property prices. Lending would shift to the tradable sectors of business in the recovery.
Fat chance!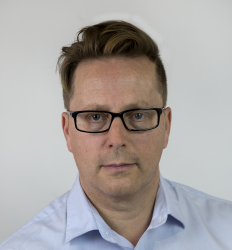 Latest posts by David Llewellyn-Smith
(see all)