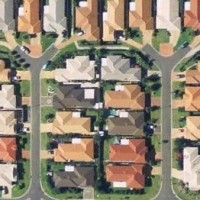 By Catherine Cashmore, a market analyst and journalist with extensive experience in all aspects relating to property acquisition. Follow Catherine on Twitter or via here Blog.
The debate about house prices rises or falling, and what is, or isn't a good for the economy, continues to dominate headlines – and not just in Australia. 

Indeed, the cost of accommodation in most developing nations, is often coupled with wide spread reports of a growing divide between those who entered ownership early enough to reap the financial rewards stemming from a substantive period of healthy capital gains, against a generation who are finding the challenge of funding vastly higher capital prices, is coupled with less than desirable choices resulting from poor supply side policies.

Yet the governance of housing supply is hamstrung firstly by the idea that everyone should stay centrally located, squeezed into an area parallel to existing transport networks, which although already over capacity, results in intensive development of high density, low grade, accommodation.

In part this is based on the faulty logic that a larger percentage of residents not only want to live in the city, but if located adjacent to tram and train routes, would ditch the car in preference of either for their daily commute to work.

Whilst my experience as buyer advocate bears evidence that the concept of being close to public transport is desired by the vast majority of purchasers, various studies have dispelled the myth that increasing percentages are using the crowded networks for their daily commute.  Not to mention the difference between living 'walking distance' from public transport, or feeling the house rattle as the train or tram trundles past.

In Melbourne – unless you work directly in the CBD – travelling by rail usually entails a second trip by either bus or taxi at the other end. And as around 81% of jobs are located outside this area,with most being scattered broadly across the wider metropolitan regions, road networks are still the quickest and therefore preferred option for the larger percentage of residents – (as evidenced in the study 'Making Public Transport work in Melbourne,' by Bob Birrell, Rose Yip and David McCloskey.)

This goes some way in resolving the ill-advised notion that dense living can reduce pollution, rendering it 'environmentally sustainable' – with studies by organisations such "Sustainable Population Australia" showing;

"…that high-rise housing increases per-capita greenhouse gas emissions by up to 30% due to a total reliance on power switches and being unable to enjoy the natural cooling of shady trees and living sustainability. Department of Planning and Energy Australia study (NSW) and the ACF Consumption Atlas show high-rise buildings emit more greenhouse gases per dwelling and per person than smaller blocks of flats, townhouses or detached homes"
As for those living in outer suburban districts, any concept of fast public transport to attend a football match, a day at the races, or experience inner-city 'night' life, is a long gone fantasy.

Some of Melbourne's non-existent train lines were initially 'mooted' as far back as the 1890's – and following numerous feasibility reports which amount to millions of 'arguably" wasted dollars, they've become no more than dotted lines in the Melways.

Obviously units offer a cheaper entry point into tightly constricted markets.  The price difference in median values between an apartment and house ranges from around 12 to 30% (dependent on area and size – RPData.)

However, In Melbourne, the challenge of keeping apartment prices low is complicated by new zoning regulations, rendering some neighbourhoods immune from dense development, whilst others have the green light.  This further limits the concentration of land where construction can occur, and escalates already inflated land values.

Additionally, to get planning and building approval for an apartment block is a costly venture, requiring 100% debt cover and often resulting in a period of years from concept to 'lock up.'

The complexities include levies for funding of communal facilities (such as underground parking, street lighting and so forth), which contributes significantly to the cost of the product.

Getting council approval can involve a lengthy period to resolve protests from existing residents and local councils, who fear the social and economic impact on their neighbourhood culture and local environment, and all of the above adds to developer holding costs until the project is finalised.

To obtain the necessary funding, the larger percentage are marketed to overseas buyers using vastly inflated commissions, who face no restriction when purchasing 'off the plan.'

They are constructed with a 'squeeze as many as possible' mindset, compromising natural light and storage space along the way, and providing the finished product at an affordable price point (below existing unit medians) is no easy task.

High owner corporation fees to fund the required security features, lighting in corridors, lifts, lifestyle amenities (such as a gym or roof top garden for example) equates to at least a few thousand a year. Rental guarantees are often marketed to promise a return not possible once the guarantee has expired. And if the developer encounters financial difficulties during this period, there is no government legalisation backing up any promise of payment.

Hence the supply of high-density accommodation is mostly purchased by the investment sector who find it easier to obtain funding than the first home buying demographic, yet it seems a significant proportion sit vacant for periods of time.

For example, Melbourne's Southbank has a vacancy rate close to 8% (SQM) which also falls in line with data obtained from Prosper Australia's speculative vacancy report, which analyses water usage to assess residential vacancies across the metropolitan region over a 12 month period – the methodology of which is explained in detail here.

The research shows 7.9% of accommodation in the suburb uses no water at all, and over 22% less than 50 litres per day (a statistic which may be influenced by some being serviced apartments.)

All of the above, works on the 'assumption' that most people like to live close to the city and whilst this may apply to residents in their early years, who delight in the hub and bub of an inner city lifestyle, including student renters who need to locate close to nearby university campuses, there isn't much evidence that the rest of us are prepared to give up space, to live in the type of accommodation provided.

Indeed, the idea that demographically we're becoming a nation of downsizers is somewhat mythological, but it doesn't stop the flow of regular articles suggesting we're all becoming a nation of 'happy strata dwellers,' with "families are increasingly flocking to high-rise apartments."

Whilst there's no doubt we'll see an increasing shift to apartment living due to lack of feasible alternatives, there is no evidence to suggest this is desired by the vast majority of 'home buyers.'

It's been shown the elderly overwhelmingly downsize to medium density accommodation thereby avoiding high-rise developments altogether – younger generations in their 20s and 30s have a better propensity towards high density living, and the proportion is increasing; however figures still only peak around 14% at the age of 27, and the trend across all age groups is marginal, with only 1 in 20 choosing this form of accommodation nationwide (as of the 2011 census.)

Obviously, most local home buyers prefer houses to apartments – and for the high-rise price tag of a two-bedroom flat, there's far more bang for buck in established accommodation that doesn't come with the additional risk of a view being built-out, queues to exit the car park, and 150 immediate neighbours traversing through various stages of their housing 'career.'

Extra supply for the buy-to-let market should not be diminished, and it's not my intention to do so.  However, there's a broader need to establish quality accommodation for a larger proportion of home buyers who will accept townhouse living if locating inner city, but reject high density developments. And contrary to popular belief, it is possible to accommodate an equal number of residents in medium density dwellings without building to the skies.

Movements such as Create Streets in the UK are at the forefront of pushing low rise initiatives, and Robert Dalziel – the London-based architect for Rational House, who visited nine cities around the world, including Mexico City, Shanghai and Berlin, has comprehensively examined how high-density can be made agreeable for a broad demographic of home buyers.  More information can be found in his book –commissioned and published the Royal Institute of British Architects: entitled A House in the City — Home Truths in Urban Architecture.

However, families require houses (not apartments) gardens, green areas and local schools. They need community facilities, a local doctor on hand, good public transport and nearby shopping centres – and they need it all at an affordable price point.

It's probably for this reason, that the major part of Victoria's growth has been evidenced in fringe localities such as Wyndham, Melton and Whittlesea. And one thing we're not short on in Melbourne is land. Yet regulatory constraints in outer suburban localities cause their own complexities that increase land prices making the entry point for such developments effectively double what they should be. 

As Dr Alan Moran recently pointed out in the Herald Sun "Without government restrictions on (the) city edge, land … would cost under $100,000. Regulatory-driven scarcity adds $100,000 to $150,000 to costs which the new homeowner must bear."

Even within a wide expansive boundary as mooted in Melbourne's new urban growth strategy, the government limits land use until they have gone through a lengthy process of mapping out areas for infrastructure known as a 'Precinct Structure Plan' – and as soon as you restrict the supply of anything, scarcity inevitably inflates values.

Larger developers are not slow to purchase swathes of acreage prior to rezoning, and then once 'Psp's' have been finalised, drip feed it onto the market.

Consequently, government bodies have little understanding how released plots respond to consumer demand or control over unnecessary land banking.

There's little sense creating new suburbs without the necessary infrastructure. However, such facilitation is currently financed via hefty development overlays, which are passed onto the buyer rather than initiatives such as bond financing, where residents pay back proportionally over a lengthy period of time, thereby bypassing an upfront fee which is piled onto the capital cost of their initial purchase (the detail of which I'll go into in a future column.)

Additionally, a broad based land value tax, as advocated in the Henry review, would recoup a percentage of the windfall developers advantage, as prices increase though urban zoning, providing further encouragement to bring the plots into effective use and provide further funding for essential amenities.

The subject deserves deeper analysis, but the above touches on some of the measures we're unwantedly subject to, by State governments who 'spruik' how they're bringing affordable housing onto the market, yet in truth are doing quite the reverse.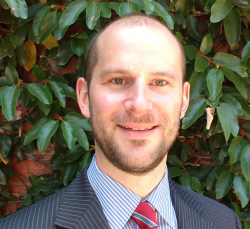 Latest posts by Unconventional Economist
(see all)