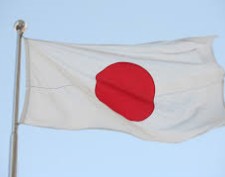 Bank of Tokyo-Mitsubishi has launched the first major salvo by a Japanese bank into the Australian mortgage market, extending a $500 million one-year mortgage-backed facility to AMP Ltd.
Under the arrangement, Bank of Tokyo-Mitsubishi will provide AMP with short-term "warehouse" financing while mortgages wait to be split into pools and then sold-off to investors as residential mortgage-backed securities (RMBS).
According to the AFR, the deal corresponds with a recovery in Australia's mortgage securitisation market, where $26 billion of RMBS have been issued in 2013, which is more than twice the amount sold in 2012. AMP is said to be a relatively small player overall, holding only a 1% share of the Australian mortgage market, compared to the big four banks' 85% market share.
The deal should, therefore, help to boost competition in the Australian mortgage market, although it could (at the margin) also raise financial stability risks.
A key risk in the securitisation process is that lenders typically borrow funds on a short-term basis (e.g. less than a year) and then lend those funds out long-term in the form of 25 to 30 year mortgages. In the event that the securitisation market was to freeze, mortgage securitisers could then find themselves facing a liquidity freeze and unable to pay-off their loans. This is precisely what happened during the GFC to many non-bank lenders.
While details are scant, these liquidity risks appear to be present in Bank of Tokyo-Mitsubishi's deal with AMP, given the very short-term nature of its warehouse financing facility.
Latest posts by Leith van Onselen (see all)