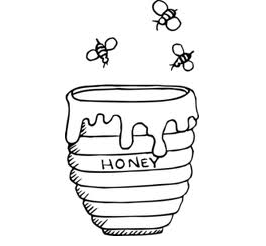 Banking Day today briefly lists the positions taken up by various interests around the Murray Inquiry:
…The Customer Owned Banking Association aired a long running gripe.

"While 'systemic risk' is covered, there is no explicit reference to the massive hidden subsidy the Big Four banks receive in the form of an implicit government guarantee," Louise Petschler, chief executive of COBA, said.

…Other long-standing irritants that mutual ADIs want addressed include the "culture of regulators and its impact on competition, consumer choice and diversity of business models…more effective disclosure about 'shadow banking' institutions and the proposed Financial Stability Fund levy."

Steven Munchenberg, chief executive of the Australian Bankers Association, pushed a couple of themes: "ensuring regulatory barriers don't impede innovation driven by customers' ever-changing needs"; and "ensuring there's a level regulatory playing field for all banks."
And from Murray himself who is the king pin interest given his history of helping create many of problems that the inquiry was conceived to address:
Responding to concerns that he is too close to the banking sector, Mr Murray said he had a broad understanding of all the components of the financial system and the backing of the federal government, which could use his recommendations to overhaul regulation of all financial services, which makes up 10.5 per cent of the economy and a third of the share market.

"Given that this is a broad review where all the parts are interdependent, do you want someone who doesn't understand it?" he said. "The Treasurer is obviously confident [in me].

"I've covered banking, aspects of investment banking, asset management, superannuation, general insurance, life insurance and retail, wholesale and international banking," he said.

Last month ANZ Banking Group chief executive Mike Smith suggested the inquiry's credibility could be put into question if it was run by people with links to banks. "My only view is that they have to have credibility across the board in terms of the community, and therefore can you really inject that credibility if it is headed by a former banker?
The conflict is not just Murray being a banker. It is that he was a key banking executive in the period that oversaw the dramatic expansion of offshore borrowings that led to the rupturing of the Wallis financial architecture in the GFC. While he may not be personally responsible for the systemic shifts that led into the crisis, Murray played his part in creating the financial sector vulnerabilities and can't therefore be an objectively independent arbiter of how they should be addressed.  I argued exactly the same thing about Ian Macfarlane when he was mooted to run the inquiry.
There are many others that are independent and understand all of the issues just fine.
Latest posts by David Llewellyn-Smith (see all)