From Banking Day:
The Reserve Bank of New Zealand reported that loans with a loan-to-valuation ratios of over 80 per cent fell to NZ$571 million in October from NZ$1.19 billion in September..high LVR lending fell to 12.8 per cent of new mortgage flow in the first month of the new policy. After exemptions, this lending was 11.7 per cent of new flow.  This is down from…30 per cent earlier in the year…Low LVR lending rose to NZ$3.89 billion in October from NZ$3.16 billion in September…
We've already reported that NZ credit growth has begun to fall year on year: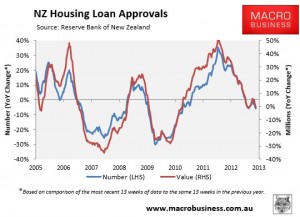 It will be interesting to see if this is enough to stall house price growth or whether the shift in composition of mortgages will replicate some of the peculiar dynamics at large in the Australian market, with low credit growth but continued price rises as high cash buying plays a role.
The RBNZ may have to play whack-a-mole for little while as it adjusts the settings.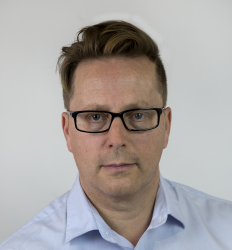 Latest posts by David Llewellyn-Smith
(see all)