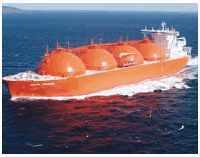 For the past year or so I've been playing a lone hand in assessing the local LNG boom as something of a  bubble. Although the AFR doesn't use that terminology, it's edges that way today:
The petroleum industry has lost several chances to put common sense ahead of ego, with Gladstone's Curtis Island a case in point.

…UBS analyst Nik Burns estimates the $70 billion combined cost of the three could be $10 billion to $15 billion lower had consolidation happened three years ago.

…The lure of leading flagship projects was just too much. For both Santos and Origin Energy, their respective LNG ventures will transform their position on the world stage. BG Group wanted to run its own project too.
The story goes on, effectively declaring Arrow LNG dead:
Looking at Citigroup's estimates of the cost curve for the projects, that is no surprise. It calculates that Arrow would need an LNG price of $US15 per million British thermal units to achieve a 12 per cent rate of return.

Few around expect that to be achievable for new projects.

A third train at APLNG could be fed only partly by gas from Arrow, avoiding aggressive drilling early on in Arrow's acreage, which is embroiled with issues around landholders and Queensland's strategic cropping land policy. The rest could be provided from existing APLNG acreage, allowing flexibility to select the most efficient gas supplies.
In a separate story, the AFR recounts more UBS's analysis:
Australia's high-cost environment is casting doubt on $156 billion of liquefied natural gas projects that "should" go ahead, according to UBS energy ­analyst Nik Burns.

Mr Burns told an energy round table on Thursday that LNG project proponents' concerns about costs in Australia posed a threat even to brownfield expansions and those with a high ­liquids content that usually would be viable and proceed.
Sure, if we cared about competitiveness. But we don't so they shouldn't and won't until we do.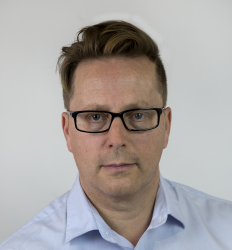 Latest posts by David Llewellyn-Smith
(see all)