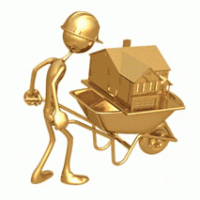 Chris Joye has this afternoon continued his admirable attack on the complacency surrounding Australia's too-big-too-fail banks and the housing market, which are both approaching dangerous levels of valuation. From the AFR:
The common rejoinder one hears from housing risk "denialistas" is that this is all over-hyped, that home values are just recovering past losses.

…But here is what worries me. I estimate that Australia's price-to-income ratio will be back up around 4.1 times by the end of December. If the market keeps running at its current pace while disposable incomes track wages, the price-to-income ratio will exceed its all-time high by June next year.

The bottom line is that we may be only six months away from Australia's housing ­market being more expensive than it ever has been. That should give all of us pause…
While my own estimate of the multiples under discussion are much higher I completely agree with the dangers of the relative heights. CJ goes on about the banks:
…the majors' earnings per share have been artificially boosted by several one-off adjustments, including weaker provisions for bad and doubtful debts and higher ­dividend payout ratios, which cannot be repeated in perpetuity.

A key lesson from the GFC was meant to be that banks would boost their insurance against losses during the good times so they could draw down on this protection when conditions sour.

…A second threat is that regulators seek greater convergence in the "risk-weights" the majors are allowed to apply against the assets they hold relative to competitors. Across their home loan books, which account for 60 per cent of total assets, the majors get to use ultra-low risk-weights of between 15 per cent and 20 per cent of the assets' actual values.

…As a consequence, the majors hold less than half the capital, and hence have more than twice the leverage, of most rivals, for every dollar of home loans sitting on their balance sheets.
Straight from the Deep T. handbook. It's great to see this in the AFR.
Leith van Onselen is Chief Economist at the MB Fund and MB Super. Leith has previously worked at the Australian Treasury, Victorian Treasury and Goldman Sachs.
Latest posts by Unconventional Economist (see all)