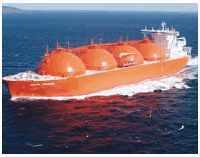 From The Australian:
FORMER BHP Billiton petroleum chief Michael Yeager says even moderate gas prices on the east coast should generate ample supply for exports and domestic gas, raising hopes that a looming gas price surge will be short-lived.
..Already, new gas supplies beyond 2015 are being quoted at up to $10 a gigajoule, more than double old contract prices of $3-$4.

But Mr Yeager, who spoke for 50 per cent of the big Bass Strait oil and gas assets that are the eastern states' biggest gas producer, said $5-$6 a gigajoule should be enough to generate new east coast supply.

"The entire east coast complex, whether it be the old Bass Strait gas, old Cooper Basin gas (in South Australia and Queensland) or the new gas to be discovered — that part of Australia is blessed with a lot of gas," Mr Yeager, who last month took the helm of Texas-focused Maverick Drilling, told The Australian.

"It requires some investment and a moderate market price to make it work — but at a moderate market price not only should the population be very well served, there should be a tremendous surplus for export."

He said he considered a moderate price to be$5-$6 a gigajoule, not the $7-$10 range that is considered the equivalent of LNG prices once shipping and freezing prices are taken away.
I continue to worry that this debate is driven by gas mining interests and remain unconvinced that Victorian coal seam gas can be extracted cheap enough to make a difference.
Yaeger reckons the price is roughly $5mmbtu, presumably for coal seam gas (CSG) because fracked gas is higher, but if that's the case why are the Curtis Island LNG plants break even points around $12mmbtu? Net back prices which subtract $5 for gasification and transport suggest a base cost of $7-8mmbtu to extract the gas.
Perhaps some difference in cost can be put down to the cost of transporting gas from the Surat and Bowen basins to Gladstone but it's not overly far.
And this does not account for very likely further cost in-put inflation if there is a new dash to extract multi-welled terrestrial gas. BG itself is today applying to drill another 400 new wells (in addition to an existing 2,000) to feed Gladstone.
Even if you reserve the gas, as the Victorian Government is contemplating, the production cost still looks too high to make a difference if international price are going to fall to $13.
David Llewellyn-Smith is Chief Strategist at the MB Fund and MB Super. David is the founding publisher and editor of MacroBusiness and was the fouding publisher and global economy editor of The Diplomat, the Asia Pacific's leading geo-politics and economics portal.

He is also a former gold trader and economic commentator at The Sydney Morning Herald, The Age, the ABC and Business Spectator. He is the co-author of The Great Crash of 2008 with Ross Garnaut and was the editor of the second Garnaut Climate Change Review.
Latest posts by Houses and Holes (see all)