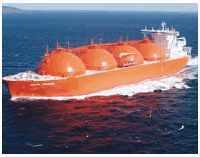 It's a good day today for Australian LNG. From the WSJ:
Spot liquefied natural gas prices in Asia have risen sharply as power producers have started stockpiling for the winter much sooner than usual this year.

The price for LNG for delivery to Asia in the second half of December is around $17.90 per million metric British thermal unit compared with less than $14 per mmBtu at this time last year, Singapore-based traders say.

If trading of forward swaps for the clean-burning fuel provides an accurate indication of the trend over the next month or so, LNG is set to surpass the price of crude oil. Swaps, derivatives that ascribe a notional value to traded items, put LNG at $18.30 per mmBtu in January, which is equivalent to ICE Brent crude around $105 a barrel.

Brent for January delivery was trading around $103.35 a barrel on Friday after having fallen 1.7% on Thursday from above $105.

For power generators seeking a clean-burning alternative to oil, the discount that LNG trades compared with oil makes the case for buying it even more compelling. But prices creeping toward parity at this time of the year points to a tighter market and expectations of gas shortages, traders said.

Last year, winter demand for LNG didn't kick-in until mid-December, they said. With prices already rising, spot LNG prices will become more sensitive to weather forecasts that imply increased demand or outages at LNG exporting terminals that disrupt supply.
Most Australian LNG is sold on oil-linked pricing contracts so the price will actually be falling right now with crude price but still it's encouraging.
Also, in the US where gas is about $3.60mmbtu, manufacturers are fighting back to prevent exports:
In a letter today to the U.S. Department of Energy (DOE) Secretary Ernest Moniz, the Industrial Energy Consumers of America (IECA) asked for a full review of LNG export policy to ensure that, among other things, that LNG export facilities should not have greater investment protection than the domestic manufacturing sector.

"It is very concerning that the DOE is making vital public policy decisions that have significant consequences on the manufacturing sector, without having set legal standards on these matters," said Paul Cicio, President of IECA. "We had hoped that the DOE would play the role of public defender and consumer advocate, but that is not the case."

The IECA letter is in response to the October 17, 2013 letter from the DOE to Senator Ron Wyden, Chairman of the Senate Committee on Energy and Natural Resources. The DOE letter responds to Senator Wyden's request for clarity on several LNG issues, including DOE authority to rescind previously approved LNG export terminals.

The IECA letter to Secretary Moniz states that, "While we recognize that Congress gave the DOE authority to modify or rescind prior approved applications to export LNG, the statutes are also very clear that you are to ensure all decisions regarding LNG shipments, especially to countries without a free trade agreement, reflect the 'public interest determination.' We do not believe that your 'rescission policy' is consistent with the public interest determination."
Nothing really new here but worth watching. Another bullish report is out suggesting the Chinese are worried about developing a reliance in US gas:
A paper by the National Bureau of Asian Research in the US highlights political concerns in Beijing about relying on the US, which will prompt China to look instead to Australia and Canada for additional supplies of gas in volume.

…There are strong political concerns in Beijing about relying on the US for gas supplies, with Chinese companies more active in Canada and Australia as a result, especially since it can take large slices of equity in projects.

The slow pace with which Washington has approved LNG-export projects has reinforced the impression in Beijing that these decisions are political rather than commercial, the report noted.

Similarly, resource nationalism may limit China's interest in sourcing too much gas from Canada, as well.

"Combined with Washington's overall rebalancing [of foreign policy] to Asia, the politicisation of LNG could prove more trouble than it is worth," the report said.
Err, last time I looked Australia was a died-in-the-wool member of any Anglospheric strategic matrix in the Pacific. If anything even more so than Canada. There is zero prospect of that coming undone.
Also in The Australian is a push back from some players on Japan's attempt to break the oil price link:
Tokyo-based Inpex Corporation, which heads the $34 billion Ichthys LNG development in Darwin and off the coast of Western Australia, said oil-linked pricing had so far delivered the best results for buyers and sellers.

"The oil-linked formula, the product of many years of discussions between buyers and sellers, has provided stability," said Kazuhiko Itano, managing executive officer and vice-president of corporate strategy and planning.

"The oil price is high, consequently the gas price is high. It is not the fault of the formula itself."

…"Buyers would like a lower price of gas, but what they are really concerned with is if a project can be completed on schedule, or if it can be completed at all," he said. "The people involved in these (shale gas) projects have many hurdles, first to secure finance and then to secure a stable supply of raw gas from the market. It's not simple to conclude agreements covering long periods of time."
This is perhaps not so surprising given the enormous Ichthys project around Darwin has a break even cost around $12. To argue anything else would be to argue his project was in jeopardy. The article goes on:
…Michael Williams, a former senior Shell executive in Asia now working as a consultant, said Japan risked starving itself of LNG if it continued to push for Henry Hub-linked pricing.

"Japan Inc, TEPCO (Tokyo Electric Power Company) in particular, is desperate to get away from oil price parity for LNG. Meanwhile, other countries such as China and Argentina are signing contracts to buy LNG at oil price parity prices," Mr Williams said.

And he warned US shale gas operators Japan was relying on to establish a new price benchmark might choose to sell to higher bidders.
Yes, but it isn't happening at the moment and Henry Hub formulas are being used already.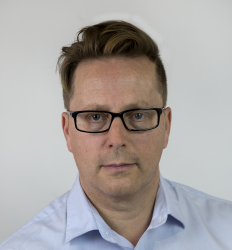 Latest posts by David Llewellyn-Smith
(see all)