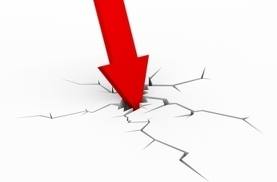 While much of the Australian media and commodity analysts in government goggle at the LNG boom, it has taken one small paper, The Gladstone Observer, to render a sober assessment of the prospects of Australia's last proposed mega-project, Shell's Arrow LNG on Curtis's Island:
Global investors have become increasingly nervous about the cost of building such mega-projects in Australia, and this may be turning off decision-makers.

Geoffrey Cann, an analyst with consultancy Deloitte, who is consulting with Arrow, said Australia had become the most expensive place in the world to build.

"The comparisons suggest a greenfield in Australia these days is north of $1500 per tonne and it's only going up," Mr Cann said. 

He said construction of potential projects in the US had reached $600-$900 per tonne in comparison.

Mr Cann said the cost of greenfield construction (a project from scratch) had become so high in Australia that global gas players were starting to look at other options around the world.

But on the contrary, Mr Cann suspects there won't be a dramatic drop in costs as the other Curtis Island projects wind up.

"They're all timed to finish at different times, so those workers will dissipate into the economy gradually," he said.

"So it's not like there's going to be a massive drop in the cost of workers. Not as much as one would suspect, anyhow."

There is also an evolving school of thought that Arrow is facing an uncertain time in getting a good price for its product, making concerns about costs doubly worrying.

For an LNG project to go ahead, a lot of the gas needs to be pre-sold.

Arrow has not locked down any of its gas sales yet, while the other projects on Curtis Island have binding contracts.
I will be very surprised if Arrow can secure any long term contract on oil-linked terms and that's the end of it really.
Bloomie has an interesting article on why, about the Panama Canal and its benefits to US LNG:
When the newly widened Panama Canal opens in 2015, it will handle an estimated 12 million metric tons of liquefied natural gas annually, a cargo planners didn't even envision when starting the $5.25 billion expansion in 2007.

LNG carriers will cross the 48-mile waterway 350 times a year, and voyages to Asia from the U.S. will cost 24 percent less than longer routes, according to calculations from the canal authority. The expected 12 million tons, assuming half the transits are hauling cargoes, would be equal to about 5 percent of the world's trade in 2012, Fearnley Consultants AS estimates.

…Construction to double the canal's capacity is 64 percent complete, the Panama Canal Authority said on its website Sept. 10. The expanded waterway will be able to handle ships as long as 1,200 feet and as wide as 160 feet, compared with the current 965 feet and 106 feet, data on the website show.

That will accommodate 89 percent of the world's LNG carriers by 2015, Silvia Marucci, a liquid-bulk specialist at the canal authority, said at a conference in Singapore Oct. 30. LNG tankers will cross the canal about 850 times by 2025, she estimates. Only 4 percent of the 369 ships can fit through the waterway now, and just six of the vessels have entered in the past five years, according to data from IHS Maritime, a Coulsdon, England-based research company.
I've seen wildly divergent estimates for the cost of shipping from Texas to Panama – anything from $1 million to $8 million round trip – but the degree of discount is pretty consistent around one third off with canal widening, assuming the Panamanians don't go the gouge on an LNG levy. As well, more ships means more competition and better prices.
It still appears to be the case that the US can land Gulf Coast LNG in Japan for around $11 at current gas prices. Is it any wonder oil-linked contracts can't get done at $16-18?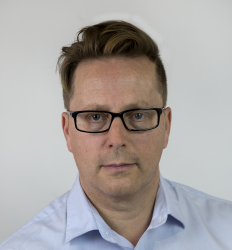 Latest posts by David Llewellyn-Smith
(see all)