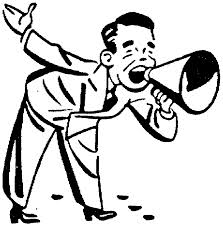 From the SMH:
The Chinese government has delivered an angry rebuke over "irresponsible remarks" made by Foreign Minister Julie Bishop regarding its newly declared air defence zone in the East China Sea, in the latest diplomatic headache for the Abbott government in Asia.

Ms Bishop summoned Chinese ambassador Ma Zhaoxu on Monday to express the government's concern over the new zone, which covers airspace over a string of uninhabited islands – known as Diaoyu in China and Senkaku in Japan – at the centre of a longstanding territorial dispute between the two regional powers.

Foreign Affairs Minister Julie Bishop says Australia is opposed to any "coercive or unilateral actions to change the status quo in the East China Sea".

Echoing the sentiments of the Japanese and the United States, Ms Bishop said the timing and manner of China's announcement was "unhelpful in light of current regional tensions, and will not contribute to regional stability".

…But in a sternly worded statement on Wednesday, the Chinese foreign ministry warned Ms Bishop to "correct" her characterisation of its new air defence zone or risk damaging bilateral ties.

"It is completely a mistake for Australia to make irresponsible remarks on China's establishment of an air defence identification zone in the East China Sea, and the Chinese side will not accept it," foreign ministry spokesman Qin Gang said. "China urges Australia to correct its mistake immediately to prevent damaging Sino-Australia relations."

A spokesman for the Department of Foreign Affairs and Trade said the government would not retreat from its stance despite the pressure from Beijing and said it was expected to be "a topic of discussion in Ms Bishop's upcoming visit".
I have some sympathies with the Government. China is being reckless and obviously we need to understand its intentions. But it should have been done discretely. Australia has taken divergent paths in its economic and strategic ties so a little caution when addressing either is useful. Megaphone diplomacy only threatens to tear our trousers in two. From The Australian:
AUSTRALIA is involved in an escalating diplomatic row with China after it criticised Beijing's creation of a strict military zone over a group of East China Sea Islands also claimed by Tokyo.

Early yesterday a senior Australian diplomat was summoned to the Foreign Ministry in Beijing and told China was strongly dissatisfied with "irresponsible" remarks made by Foreign Minister Julie Bishop about the "air defence identification zone".
China is being stupid. And the US thumbing its nose with a twin B52 overflight of the new air protectorate is a more than appropriate response. But why are we going out of our way to buy in? It's like ducking into a bouncer.
Until the newbies figure out that good diplomacy is about being strong not looking strong, unnecessary Asian enragement will continue.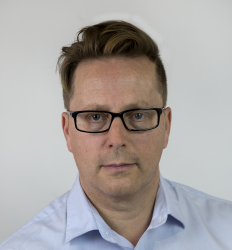 Latest posts by Houses and Holes
(see all)