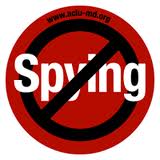 From The Australian:
INDONESIA has accepted Tony Abbott's explanation of the 2009 spying scandal but says the bilateral relationship will not fully resume until a new "protocol and code of ethical conduct" is agreed and implemented between the two countries.
…"What we're going to do in the future, at least what I suggest, is after the two countries, in particular Indonesia, have their trust again, then the protocol and ethical code will truly be implemented," he said.

…Last night's special cabinet meeting was convened to study Mr Abbott's letter of explanation following revelations an Australian intelligence agency in August 2009 tapped the phones of Dr Yudhoyono, his wife and their close political circle.

The Indonesian leader said Mr Abbott's letter persuaded him that the Australian government was committed to repairing and improving the relationship.

Dr Yudhoyono said the Prime Minister had undertaken that Australia would not in future engage in conduct "that will be harmful to the relationship or disturb Indonesia".

This appeared to confirm the reported commitment earlier this month by Australian intelligence chiefs to their Indonesian counterpart, Marciano Norman, that Australia was not now and would not engage in electronic surveillance against domestic targets in Indonesia.
More from the SMH:
Dr Yudhoyono revealed at a press briefing last night that Mr Abbott's letter did not include an apology, but rather a pledge to "not take any action in future that may damage or interfere with Indonesia".

Dr Yudhoyono would not release the letter, but spoke approvingly its contents before saying there were "a number of matters that still require to be clarified by the Government of Australia".

Firstly, he tasked his foreign minister, or an unnamed "special envoy" to discuss "in depth the serious matters and issues … including bilateral relations with Australia" raised by the phone tapping revelation.

These meetings would be the first step in developing a "protocol or code of ethics" governing bilateral relations between the countries, "including intelligence cooperation" that was "clear, just, and is abided by".

He insisted the protocol be implemented, adopted formally at a meeting between the leaders of both countries and tested to make sure it was workable and both sides would stand by it.

"Then, after the protocol and code of ethics is truly implemented, I am of the view that the cooperation that clearly brings benefit to both our countries can be continued and reestablished – that includes security, military and police cooperation between the two countries," Dr Yudhoyono said.
So, the PM saves face with no apology but if you distrust Indonesia the nation is the weaker. However, if you do trust Indonesia a little more then this is no bad outcome. It deepens Australian commitment to Asia and presents a moment of strategic solidarity that weakens our commitment to the "five eyes" surveillance network.
Like it or not, we have just pivoted to Asia.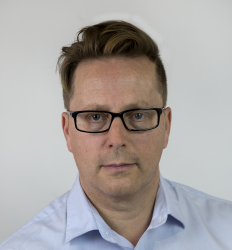 Latest posts by Houses and Holes
(see all)