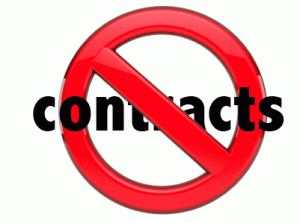 From The Australian:
Mark Hanna, senior general manager of LNG pricing at Woodside, told a conference in Tokyo yesterday…Japanese power companies…were posting losses because they were being prevented from raising prices to the extent needed, and from paying reasonable prices for their gas…As a result, power companies were becoming increasingly reluctant to commit to large capital-intensive projects such as those proposed in Australia.
…Over the past year the Japanese government has repeatedly declared its intention to smash the current oil-linked pricing of LNG in Asia in favour of a pricing linked to US domestic gas prices, which are at historic lows of less than $4 per million British thermal units. At the same time it has been pressuring utilities to invest in shale gas supplies from the US in an attempt to bring down prices from producers in Australia and the Middle East.

…Mr Hanna told the conference that although gas trading would become increasingly flexible in the future, oil-linked prices and long-term contracting would survive until at least 2020. Any future pricing model that incorporated an element of US prices would have to feature a floor price and long-term contracts to make projects such as Woodside's Browse venture in Western Australia viable.
Hmmm, well, oil-linked contracts are dead now, hence the failure to develop any sites insisting on them, as the Japanese have clearly planned. Woodside will just have to get used a little more risk as the Japanese clearly intend to restore power company profitability by forcing lower gas prices.

David Llewellyn-Smith is Chief Strategist at the MB Fund and MB Super. David is the founding publisher and editor of MacroBusiness and was the founding publisher and global economy editor of The Diplomat, the Asia Pacific's leading geo-politics and economics portal.

He is also a former gold trader and economic commentator at The Sydney Morning Herald, The Age, the ABC and Business Spectator. He is the co-author of The Great Crash of 2008 with Ross Garnaut and was the editor of the second Garnaut Climate Change Review.
Latest posts by Houses and Holes (see all)