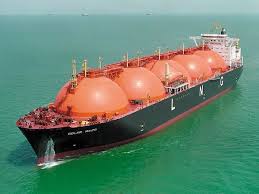 Korea's KOGAS has been trying to offload a stake in the Queensland GLNG project for a year or so. It has emerged as well that it is also aiming to sell down it's equity in Canada's Kitimat project. From the WSJ:
The move comes in the wake of South Korean government demands that state-run energy companies improve their financial standing by selling unprofitable, noncore overseas assets, and follows an announcement by Kogas in February that it is looking for buyers for part of its share of an Australia LNG venture.

South Korea's state energy giants have taken on massive debt over the past five years as part of their quest to acquire overseas resources to bolster the country's energy security. Now, despite a heavy reliance on imports of fossil fuels and plans to trim dependency on nuclear energy, the Korean government is looking to sell some of these assets.

…"As part of our efforts to improve financial standing at our company, we're going to trim some stakes in our overseas assets, but the timing is not quite right for that," Mr. Jang said, citing so-far-fruitless efforts to sell part of its 15% stake in Australia's Gladstone LNG project.

"It seems energy players are waiting for gas prices to fall further so that they can buy gas-developing projects at a bargain. We might have missed good opportunities to sell our assets," he said.
Interesting. Behind closed doors I guess I'm not the only gas bear.
David Llewellyn-Smith is Chief Strategist at the MB Fund and MB Super. David is the founding publisher and editor of MacroBusiness and was the founding publisher and global economy editor of The Diplomat, the Asia Pacific's leading geo-politics and economics portal.

He is also a former gold trader and economic commentator at The Sydney Morning Herald, The Age, the ABC and Business Spectator. He is the co-author of The Great Crash of 2008 with Ross Garnaut and was the editor of the second Garnaut Climate Change Review.
Latest posts by Houses and Holes (see all)