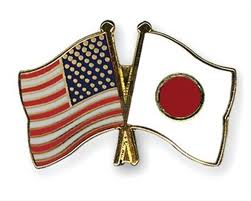 An interesting exchange yesterday between US and Japanese gas interests in Singapore:
The abundance of gas will have wide-ranging impact on global regulatory policy, the growth of gas markets, and overall economic expansion in Asia, concluded panelists at a lunchtime discussion during the Singapore Energy Summit.

At "In Conversation – Gas, The Gamechanger?", a panel comprising public and private sector delegates from the United States and Japan discussed the impact of the US shale gas revolution on the world, especially in energy-hungry Asia, and the growing influence of natural gas on the global energy mix. The session was moderated by Gal Luft, co- Director, Institute for Analysis of Global Security.

Meg Gentle, Senior Vice President (Marketing) of Cheniere Energysketched out the extent to which natural gas supplies had expanded with the unconventional energy boom in the US. The country's production of gas is growing at between 44 and 48 per cent each year. This has reduced the amount of gas the US imports from Canada and resulted in rising exports to Mexico – with one side-effect, the rising incidence of flaring which is a process where excess natural gas is burnt.

Gentle noted that today, about 17,000 to 18,000 rigs are running per week, drilling about 40,000 wells per year. As production increases, the rigs are also becoming more efficient. Previously, the rigs were used to drill for gas 80% of the time but the trend has reversed and 80% of these rigs are drilling for oil. This did not mean that less gas was being produced, as gas is also extracted during the oil drilling process. Said Gentle: "What that really means is that there is a lot of gas and it is here to stay and continue growing." She added that the average cost of production in the US continues to fall.

Amos Hochstein, Deputy Assistant Secretary for Energy Diplomacy, Bureau of Energy Resources, US Department of State, cited the positive global impact of US gas production, even before exports begin. US natural gas production has created more liquidity in the market, as LNG destined for the US market is now available elsewhere. Mr Hochstein said that abundant natural gas supplies would allow Southeast Asian governments to cooperate on a number of issues, leading to the integration of gas markets and also lower greenhouse gas emissions.

Furthermore, a better-connected gas pipeline network would improve the long term viability of gas through better distribution, said Mr Hochstein, noting that Southeast Asia was lacking far behind in gas distribution networks compared to the US and Europe. Integrated gas pipelines would be crucial to trading and creating a hub for natural gas, he said, adding that the abundance of gas should be used for"removing subsidies and controls, and to allow it to be a catalyst for continuing economic growth around the world, especially here in Southeast Asia."

Hiroshi Ozaki, the President of Osaka Gas, agreed with Hochstein that gas-consuming countries should improve on transparency and reduce red tape to leverage the opportunities provided by the abundance of natural gas. Their institutions should develop robust principles to allow market forces to function properly, said Mr Ozaki, who also highlighted the possibility of market integration further down the road.

In conclusion, the panelists cited the importance of flexible contracts for LNG cargoes in terms of their destination, as well as affordable pricing to spur further development of the natural gas market. Ozaki, in his closing remarks, said: "All of us producers or consumers must work hard to expand the gas market so that everybody in the world can enjoy this wonderful fuel – gas."
Believe it or not, they are coming to get us.