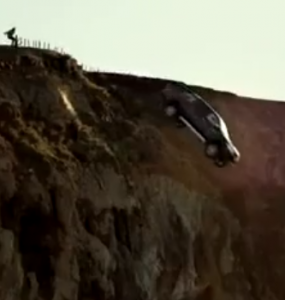 At the AFR, Bill Carmichael thinks so:
We have learned what "a stronger economy" means from the reforms of the 1980s and 1990s, which contributed substantially to the prosperity we have since enjoyed. Those reforms strengthened the economy not by enabling us to do the same things better (i.e. through improved productive efficiency), but because we moved from things we did less well to those we do better (i.e. by improved allocative efficiency). 

The second policy message from that experience is that the strength of the economy depends on the response of individual enterprises as impediments to competition are removed.
But not the conclusion:
In this policy environment it is not surprising that car companies are queuing up for more handouts and demanding special treatment on the grounds that they create unique "external" benefits for activities elsewhere in the economy, that other governments protect their own car manufacturers and that employment in Australian manufacturing depends on the multiplier effect generated by car production and that without it the rest of the manufacturing sector would collapse. These are familiar arguments, without substance. The claim that it produces unique benefits throughout the economy (and that the rest of manufacturing would collapse without it) has been discredited by Bill Scales, who chaired Senator Button's Automotive Industry Authority during the 1980s.
It is widely accepted that vehicle manufacturing employs 50k people directly and 200k indirectly (I can't confirm it). Across the country manufacturing only employs 920k people now. In terms of the intellectual property and skills for a sustainable manufacturing sector, letting the sector would, therefore, be an enormous blow.
Australian manufacturing's value added contribution to output is down now to about 7%, the lowest in the OECD tied with Luxembourg. While the theories of productivity enhancement are all sound, letting cars go would be a grand experiment in post-industrial economics. Given manufacturing is the single most important sector in generating productivity gains, one has ask if the national economy wouldn't suddenly be confronting peak efficiency. I am aware, of course, that subsiding the car industry may not help this either!
Mr Macfarlane said it was possible Holden would decide to shut down its manufacturing operations in Australia, and this in turn would jeopardise Toyota's presence.

"There is a possibility," he said. "There's a possibility that the industry is not able to be saved in terms of the level of support it might require."

…"There's a diversity of views," Mr Macfarlane said. "We need a process, we need to have the arguments, and I need to show my colleagues exactly who does what in this space all around the world.

"What we have got to do is have a sound, robust process, which I will use to convince those in our cabinet that aren't supporters of another car plan (that) we should put in place another car plan."

Opposition industry spokesman Kim Carr said the government was "playing chicken" with international car companies and risking the livelihoods of 200,000 Australians who depended on the automotive industry.

He said there was not a car on the road that had been made without government assistance.

"We know that, comparatively, Australia's support for carmaking is far less generous than internationally," Senator Carr said. "In Australia, the cost per capita of government support is around $17 – much lower than the $90 per person in Germany or the $264 per person in the US."
Carr has a point and the Productivity Commission Report will be a useful yardstick. Though Macfarlane's game of good cop, bad cop is good business practice when in negotiations, whether successful or not.
The Australian has another piece too, from Bill Scales who argues that the Productivity Commission Report into these matters is flawed because it:
does not ask the commission to examine whether there are economy-wide benefits from providing high levels of ongoing support for this particular industry…what is the point of subsidising one industry if it's at the detriment of all other industries in our country?…it will be sending a clear message that high-profile lobbying pays and that their next CEO might best be not an engineer or a marketer but a lobbyist…But if it decides that the success of any company in Australia in the 21st century is best determined by it being internationally efficient, operating within efficient labour markets in a competitive environment, using higher-quality national infrastructure, then Australia has a very bright future indeed.
Again, in principle I agree. But like all other tradables right now, it troubles me that our elites argue for making long run decisions about industrial structure when our competitiveness is being smashed by a grossly inflated currency that has not been addressed in the least. Local car industry output has been crushed by the high dollar:

As export dollars per month have tumbled (millions per month)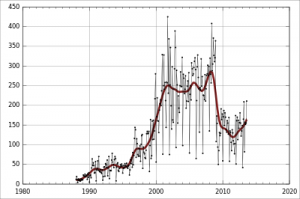 Yet the dollar is not the result of market forces but trade wars.
I don't have any answers on this issue. Only questions. And that makes me very uncomfortable when someone puts a simplistic argument about the triumph of efficiency. Australia needs a comprehensive plan to restore its competitiveness across the board. Then, perhaps, it would make sense to let market forces have their way in the car sector.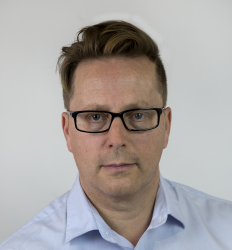 Latest posts by Houses and Holes
(see all)