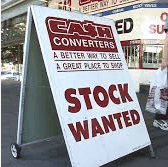 There are a few articles out today endorsing selling Australia's public assets in order to fund new infrastructure investment.
The AFR seems to be leading the cheerleading, with Tony Shepherd arguing that public assets are generally better-off in private hands, and that the proceeds of such sales can be leveraged into new nation-building projects:
Experience has shown that the private sector can improve service delivery and deliver quality infrastructure more cost effectively, provided standards are set and contracted…

By our estimate, the task to deliver on infrastructure needs across the economy over the next decade could amount to more than $760 billion in real private and public investment, or about 4 per cent of GDP annually…

Infrastructure Australia has identified over $100 billion worth of equity in commercial infrastructure assets that governments can recycle. Governments should be speeding up privatisation of appropriate public assets, and hypothecating the proceeds into dedicated federal, state and territory infrastructure. We should be seeing a virtuous circle where government funds are used to get good projects started and, once the asset is mature, it is then sold to the private sector.

Recycling capital by selling mature, publicly owned infrastructure assets to the private sector would allow governments to reinvest the proceeds in new green field projects. Of course, care must be taken in any privatisation to protect the community interest in terms of cost, quality of service and expansion as demand grows.
From a purely financial perspective, selling-off public assets does not necessarily benefit taxpayers – at least in the longer-term. While the Government receives funds up-front, it loses the ongoing cash flow (dividend stream) from the assets – in effect substituting a future income stream for a smaller lump-sum. Whether such asset sales are, therefore, beneficial depends on whether the upfront funds received by the Government outweighs the expected net present value of future dividends. If not, then the sale is likely to be detrimental to long-term budget finances.
The issue then turns to whether privatisation is beneficial from an efficiency or equity perspective. Again, the issue is not clear-cut. Many would argue that market structure and the degree of competition in the marketplace is far more important in determining whether a particular business is run efficiently, rather than the ownership structure (i.e. government-owned or private).
In general, there is a stronger case to keep natural monopolies, such as essential utilities, in public hands in order to prevent a private player from price-gouging and/or to to stop inefficient duplication of the infrastructure. The government can also better ensure access to poorer members of the community, thereby improving social outcomes.
On the other hand, there is generally a better case to privatise government-owned assets (businesses) that compete directly with private players, since the degree of market power is lower, consumers have choice, and the opportunities to price gouge are minimised. Medibank Private, which is high on the list of potential privatisations, seems to fit this mold.
In short, the issues around whether privatisation is good from a financial, efficiency, and equity perspective are complex, and a case-by-case approach is required, rather than perceiving one form of ownership as necessarily good or bad.
As an aside, the whole issue of Australia's infrastructure deficit does also raise doubts over Australia's high immigration program, which is placing greater strain on the pre-existing stock of infrastructure and risks lowering productivity as the economy pushes against capacity constraints.
Given the dubious economic arguments in favour of high immigration, and the increased infrastructure requirements such immigration demands, surely any debate over funding infrastructure should also be a debate over population policy?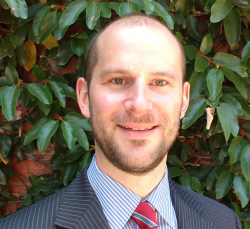 Latest posts by Unconventional Economist
(see all)