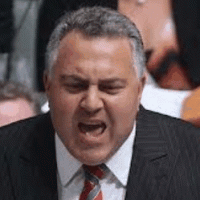 Fairfax's Michael Pascoe has stepped-up his attack today on Treasurer Joe Hockey's decision to inject $8.8 billion of taxpayer's funds into the Reserve Bank of Australia's (RBA) foreign reserve fund, which Pascoe claims will cost Australian taxpayers some $300 million in interest over the next 12 months:
Reserve Bank governor Glenn Stevens has effectively confirmed that Joe Hockey is blowing several hundred million dollars in an attempt to make his performance as Treasurer look good…

In a speech at a Sydney investment conference this morning, Stevens backed up comments by the RBA deputy governor last week that the bank was happy to rebuild its capital reserves over time. The RBA certainly didn't ask for Hockey's $8.8 billion capital injection and didn't think it was necessary…

At the current five-year commonwealth bond yield of nearly 3.4 per cent, the borrowed $8.8 billion will cost taxpayers about $300 million a year. In opposition, Hockey used to make a big deal about the interest bill being racked up by government debt…

The last time the Aussie had a sharp fall, the RBA paid the government a dividend of more than $5 billion. Trader Joe is playing the forex market with borrowed money.

Last week the RBA deputy governor, Philip Lowe, said the level of the bank's capital reserves had not been keeping him awake at night. The board had wanted to rebuild the capital level over time but the government wanted to do it immediately…

If Trader Joe's forex bet pays off, it will all work out in the longer term, but forex is a notoriously dangerous game…

Perhaps it's in-house advice instead from the former head of foreign exchange and global finance at Deutsche Bank, Melissa Babbage. Hockey is Ms Babbage's husband.
Pascoe certainly doesn't mince words in his criticism of Hockey. While I agree with him that Hockey is effectively speculating on the Aussie dollar falling using borrowed money, it is probably a bet weighted in his favour given the Aussie dollar's current high valuation and the prospect of it falling over time as commodity prices trend lower.
Indeed, Hockey is likely also making a shrewd political gamble. Any near-term budget deficit – made worse initially by the $300 million in interest accruing on these borrowed funds – will be blamed on the former Government's prolificacy as perceived economic mis-management. Then as the Australian dollar falls, and dividends from the RBA reserve fund flow to the Government, Hockey will be better placed to show improvement in the budget bottom-line and claim himself as a fiscal super hero.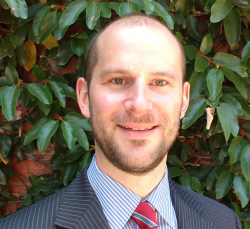 Latest posts by Unconventional Economist
(see all)