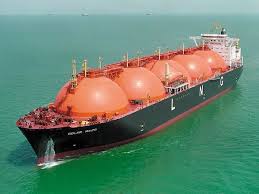 From The Australian this morning:
MALAYSIA has highlighted the risks to the growth of Australia's liquefied natural gas industry by declaring its intention to push ahead with a $C36 billion ($37bn) plan to build an LNG plant in Canada.

State-owned energy company Petronas, one of the founding partners of the Santos-led Gladstone LNG plant, could spend the vast amount over 30 years at a terminal earmarked for development in Prince Rupert, British Columbia, Malaysian Prime Minister Najib Razak said yesterday.

The comments reflect the shift in global LNG development away from Australia, where high costs are discouraging new investment.

They also illustrate the North American gas threat brought about by cheap shale gas is not limited to the growing approvals of US exports from the Gulf of Mexico.

University of Western Australia and Rice University (Texas) economist Peter Hartley says Canada's west coast is closer to Asia than Australia and looms as a strong potential LNG competitor.
No, they are not. Currently the US has over 50 gas pipelines to and from Canada and Mexico. The US gas glut will seep through the borders either as lower imports or higher exports. As I've been arguing for over a year, Hartley reckons:
He said Canadian and US exports were expected to lower international LNG prices and stop new Australian investment.

"For future projects in Australia, those on the drawing board, it doesn't look good," Professor Hartley said.

"I think the North American exports will displace additional LNG projects in Australia beyond those that are currently in construction and push them back by at least 10 years. After 2025, I think a lot of them will come back."
Australia's real gas crisis, if you want to call it that, is how to lower the costs of production for existing operations, not how to build even more uncompetitive infrastructure.
This is born out further by analysis of America's southern border where the Panama canal is being widened. From the AFR:
…While the opening of the deepened and widened canal in 18 months' time will enable increased volumes of coal exports from the US to Asia, the major impact will be on LNG and liquefied petroleum gas (LPG), said Neil Beveridge from Bernstein Research.

The enlargement of the canal will enable large gas tankers and LNG vessels to pass through the crucial transit point for the first time, cutting shipping days from the US east coast to Asia from 41 days at present (via South America's Cape Horn) to 25 days.

Freight costs could be almost halved, putting the US on a par with the Middle East for transport to Asia.

…Australian producers such as ­Woodside Petroleum and Santos say US exports will remain limited to about 50 million tonnes a year by 2025 and will not be much cheaper than Australian supplies. Goldman Sachs is, however, forecasting about 60 million tonnes a year of US LNG exports by 2020, noting 46 million tonnes of capacity has already secured government approval.
I will add that GS remains bullish on prices despite the supply shift. I'm not. The US will push much more LNG volume into Asia than this, either directly or via Mexico and Canada.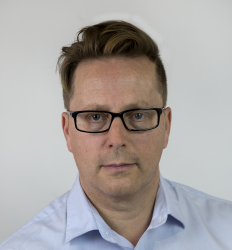 Latest posts by David Llewellyn-Smith
(see all)