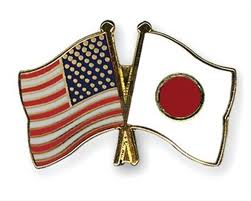 The Australian LNG boom is under outright attack. From The Australian:
THE drift of big Japanese buyers of liquefied natural gas towards US shale gas has continued after Tokyo Electric Power Company finalised plans to increase its US gas imports by 50 per cent.

…Japan's Yomiuri Shimbun says TEPCO predicts the move will save it more than Y=10 billion ($106 million) a year when imports begin in 2017 as it increases shale gas imports from 0.8 million tonnes per annum to 1.2mtpa.

However, the estimates are thought be based on a 30 per cent saving in purchasing US gas, priced in line with Henry Hub prices, compared with conventional gas, priced according to the oil price. Those estimates put the average price of landed gas in Tokyo at $17 per million British thermal units, and that of shale gas imports at $12.

Australian producers acknowledge the potential risk to them posed by the shale gas revolution but don't believe the volumes Japan will be able to import will enable it to achieve its goal of ending oil-linked pricing for Asian LNG sales.
Keep saying that to yourselves fellas and maybe the problem will go away. Then again, it appears to me that Japan has already succeeded in breaking oil-linked pricing. If it hadn't we'd be getting more investment. The pricing formula for the recent Wheatstone deal was also mysteriously kept under wraps. Recall that $12 is the break even point for Australia's entire wave of LNG plants so our oil-linked price projects are at the wrong end of the cost curve. That means existing contracts should hold but that they'll be under perpetual pressure for renegotiation. It also means new projects are off the agenda unless costs come down enough to not require the oil-link.
Meanwhile, find below a new corporate video from BG Group on the progress on QCLNG, which gives you some idea of the magnitude of the Curtis Island LNG precinct, which is getting ready to pump very expensive gas:
David Llewellyn-Smith is Chief Strategist at the MB Fund and MB Super. David is the founding publisher and editor of MacroBusiness and was the fouding publisher and global economy editor of The Diplomat, the Asia Pacific's leading geo-politics and economics portal.

He is also a former gold trader and economic commentator at The Sydney Morning Herald, The Age, the ABC and Business Spectator. He is the co-author of The Great Crash of 2008 with Ross Garnaut and was the editor of the second Garnaut Climate Change Review.
Latest posts by Houses and Holes (see all)