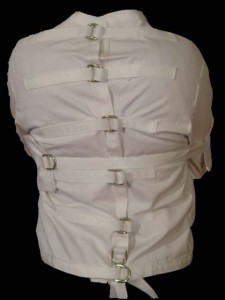 Ironically, Joe Hockey is on a mission to New York to increase Australian debt:. From the AFR:
As Treasurer Joe Hockey prepares to travel to New  York to meet his budgetary masters at rating agencies Standard & Poor's and Moody's, he faces a real challenge.

Can he convince these powerful institutions that have more influence over government than any lobbyist or voter that a new debt strategy he is considering is a good idea?

On Friday, The Australian Financial Review reported that Hockey was "mulling" the idea of separately classifying debt the federal government raises to invest in infrastructure projects from the debt required to finance the budget deficit.

Such a dramatic shift in the government's thinking has been greeted with scepticism. Before the election campaign, it swore blind that it would cut Australia's debt levels at all cost. Now, Hockey seems to suggest that it would be reasonable for it to borrow to rebuild infrastructure such as roads.
The article goes on to argue that Hockey will draw a distinction between good debt and bad debt. The former being the self-liquidating kind that is repaid via improving productivity. And that Hockey will aim to split the debt into on and off balance sheet categories. The article concludes:
Either governments finance projects directly by paying the lowest possible cost of financing but wearing the debt load on their books, or the funds are raised at arm's length with no recourse to the government.

The debt isn't the responsibility of the ­government, but the debt providers charge a higher cost of funds to compensate for the risks, which must be paid for in higher charges on the public patrons of the asset.

Says Plank [from Deutsche]:  "Debt is debt, no matter what you call it".
As usual, what the article does not mention is why ratings agencies are so uptight about Australian public debt in the first place. It is because the public balance sheet still implicitly guarantees the bank's huge offshore borrowings. That provides a material  two-notch upgrade to bank ratings. To maintain this, CRAs have said that the Budget must return to surplus "across the cycle" and have repeatedly warned that they are also concerned about how Australia will fund itself when private sector credit growth rebounds, meaning that they expect a clean public balance sheet to offset any risk in growing private debt.
Labor juggled these limits by consistently promising fictional surplus dates and endlessly pushed them out, the latest to 2016-17. But there is a limit somewhere and for Hockey to materially ramp up his borrowing he needs to know where it is.
Its' pretty odd flying to New York, however. He could just place a phone call like I do when I want to talk to the CRAs. The analysts are quite accessible. Either he has other reasons to go, wants a holiday, has the training wheels on, or is going over somebody's head.
My guess is the CRAs will not have good news for big Joe. That means the likely outcome is further entrenched inflationary forces as the public user-pays through its nose for new roads that have not been thoroughly vetted economically.