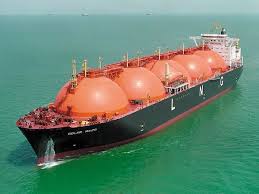 A post at the influential a US political blog, The Hill, is worth revisiting for the Australian gas discussion:
British Columbia Premier Christy Clark landed in Washington D.C. on Friday to promote Canadian liquefied natural gas. And Japan's Prime Minister Shinzo Abe two weeks prior made his first official visit to Canada to work on building a long-term energy relationship between the two countries.

According to some news report, the two countries will hold "ministerial level consultations" to consider moving forward on contracts for exports of liquefied natural gas from Canada to Japan.  There is an opportunity for the U.S. to lead, but perhaps the Obama administration is yet again "leading from behind."  The question about the U.S.'s capacity to export LNG will be on the hot seat this week during a Congressional hearing on the geopolitical implications and mutual benefits of U.S. LNG exports with members of the House Subcommittee on Energy and Power and high-ranking officials from eight natural gas-consuming countries.

…Although Canada's Prime Minister Steven Harper has been courting Japan, there is still time and space for the U.S. to do the same.  But the U.S. Department of Energy needs to show the same initiative as the Canadians in order to move liquefied natural gas (LNG) projects forward in a timely manner.

Unlike the United States, Canada has no restrictions on shipping LNG to non-FTA countries. The United States has great economic incentives to follow in Canada's footsteps and ship gas to non-FTA countries, and the wherewithal to do so. Japan needs help, and America has the means to enter a win-win situation to help a key strategic ally and boost our economy.  Indeed, even considering the cost of liquefaction and transportation, American energy companies would have a sizeable profit margin when shipping gas to the Pacific Rim.

The two facilities on the Oregon coast are in a perfect position to ship LNG to Asia. The Jordan Cove Terminal in Coos Bay, Ore., filed an application to ship gas to non-FTA countries seven months ago. The Warrenton, Ore., LNG Terminal filed an application 12 months ago.

These applications, along with 19 others, have just been sitting in the queue, waiting for approval from the Department of Energy. This is nonsensical. The Energy Department is blatantly ignoring an opportunity that would be enormously beneficial to America's economy.
This highlights a number of salient points in the evolving Pacific rim market. The two Oregon projects together add up to 16 million tonnes of additional capacity (which is about the capacity of Gorgon) and would come online in 2018 thus capping any thought of a second round of Australian projects (if approved) . One of the projects was proposed ten years ago as an LNG import terminal but the plan has been retrofitted for export. The kicker, however, is that the price tag for construction for both, with pipelines, is only about $14billion (versus $60 billion for Gorgon).
As well, Oregon is close to Asia and shipping costs are competitive with Australia. Both would also have access to cheap American and Canadian gas, after building associated pipelines, and would increase the flow of gas between the two nations, limiting the control authorities have over North American supply, meaning that more gas is likely to seep into Asian markets and suppress prices than many currently think.
I don't intend this as an exhaustive analysis but as a brief case study it gives you an outline of the potential threat posed to Australian LNG by North America and thus the degree to which the local gas debate is controlled by the rent-seeker's line that we're in for a gas shortage. I remain firmly of the belief that the future of Australian LNG is cost-out deflation, just as it is currently in iron ore and coal.