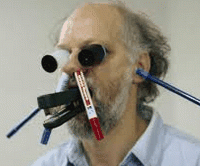 From ASIC chief Greg Medcraft today. From the AFR:
"Today, I want to set the record straight. My point is that in any foreign bribery investigation, criminal proceedings are the main game," he said in a copy of his speech to the American Chamber of Commerce in Australia. "ASIC cannot – and will not – do anything to jeopardise the success of criminal actions. This is something the media has mostly chosen to ignore." Mr Medcraft said ASIC's role was "limited" to investigations about corporations law.
"Bribery of foreign officials falls under the Commonwealth Criminal Code, and that is a law mainly enforced by the Australian Federal Police. Not ASIC," he said. "This means it is the AFP that is responsible for investigating foreign bribery and corruption, and taking criminal action through the courts. They are the bribery specialists.
"They have a dedicated Fraud and Anti-Corruption Centre. They have officers in foreign jurisdictions as well as forensic accountants and lawyers. And, they have access to international intelligence, such as Interpol."
That said, ASIC and the federal police had recently signed a memorandum of understanding spelling out how the two aqencies will co-ordinate actions. …But Mr Medcraft was adamant that ASIC would step only after the federal police had concluded their work unless there were exceptional circumstances. This was because of the different standards applied in criminal cases compared to civil investigations and the higher penalties.
There are three points to make. The Four Corners expose on the case of corruption and bribery at RBA subsidiaries made the point that the Federal Police had investigated Securency then passed the issue to ASIC, where it disappeared. From the program:
The AFP handed its evidence to the Australian Securities and Investments Commission (ASIC). In a statement, ASIC said it had reviewed the material and decided not to take the matter further. The RBA sold its 50 per cent share in Securency earlier this year.
The program also made clear that ASIC never interviewed the prime witness in the parallel case at Note Printing Australia even though doing so would make eminent sense. This is made all the more peculiar by ASIC's own defense: that it read "10,000 documents" before dismissing the case. To put it mildly, it needs to get out more.
The second point is that Australia's white collar laws are simply too soft. In the comparable laws in the US and UK – the Foreign Corrupt Practices Act and Bribery Act – make clear that corrupt practices are criminal offenses that will be prosecuted at home.
In his speech today, Medcraft didn't even mention the case of the RBA subsidiaries.
Given these, how are we to take Medcraft's ASIC on trust – that it has the will to police anti-corruption behaviour – when instead of arguing for a fix to the problems it hides behind them?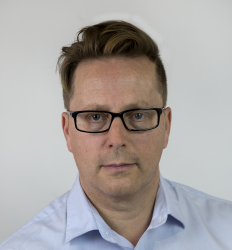 Latest posts by David Llewellyn-Smith
(see all)