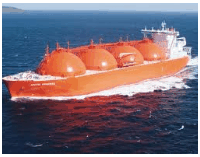 Everyone is signing LNG deals right now, except us. From Platts:
Canada and Japan agreed Tuesday to launch a bilateral energy ministerial meeting at the "soonest possible time" aiming to speed up realization of potential LNG supplies from the North American country, a source at Japan's Ministry of Economy, Trade and Industry said Wednesday.

…The bilateral meeting is also expected to cover investments planned by Japanese trading houses in British Columbia's mushrooming LNG sector, a Japanese Embassy official said Tuesday.

The investments will focus on building pipelines from the far-flung areas in the Western Canadian Sedimentary Basin to the gas liquefaction plants to be built along the Canadian Pacific Coast and also LNG export terminals, Keishi Suzuki, the counselor for economic issues, said.

Major participants in the LNG sector, including Chevron, Shell, Petronas and ExxonMobil, are planning to construct multi-billion dollar grassroot export facilities to be located at Kitimat, Prince Rupert Island and Ridley Island, and other locations in British Columbia.

"Both leaders agreed to co-operate in the energy sector, especially shale gas," he said. "Energy ministers from both nations are expected to soon start negotiations to work out ways and means to facilitate Japanese investments in Canada's LNG sector," he said.

Japanese utility companies are keen on signing long-term offtake deals with Canadian LNG producers and will also be looking to invest in British Columbia, Suzuki said. He did not give any indication on the size of the planned investments.

Keisuke Tsujimoto, Jogmec's general manager for Canada, stressed on the country being a stable and predictable supplier and able to meet Japan's growing gas demand. He added, however, that "Tokyo's main concern will be price."

For Japan, potential LNG supplies from Canada will help it diversify its supply sources, but the timing of the supplies will be equally important. So infrastructure such as pipelines, needs to be in place on time, the METI source said.

Insufficient port facilities as well as lack of long-distance pipelines will add to project costs and the price of LNG ultimately, but Japan could benefit from the shorter voyage from Canada compared with other supplier countries, the source added.

The voyage from Kitimat to Tokyo Bay takes about 9-10 days, while it takes some 20 days to sail from the Middle East to Japan.
Yep and Canada also has pipelines from the US meaning its gas can sneak over the border and into LNG exports to Asia even if the US says no to more projects.
More from The Australian:
AUSTRALIAN gas suppliers face another competitor in their largest market, with Japan shoring up future supplies of shale gas from Canada to bolster those it has already secured from the US.

An agreement reached between prime ministers Shinzo Abe and Stephen Harper on shale gas exports boosts Japan's efforts to end oil-linked pricing in Asia, although it will take until 2018 for the first Canadian gas to arrive.

However, Japan's Nikkei Shimbun said that by 2020, North American shale gas was likely to make up 30 per cent of Japan's demand, with nine million tonnes per annum coming from Canada and 17mtpa from the US.These volumes would allow Japanese buyers to increase pressure on Australian suppliers to price gas according to the US domestic price rather than the oil price.
The Japanese are going to succeed in lowering the price eventually and in the mean time there'll be no no projects for us.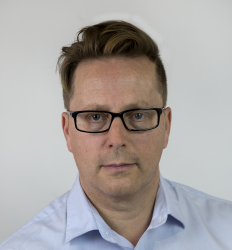 Latest posts by Houses and Holes
(see all)