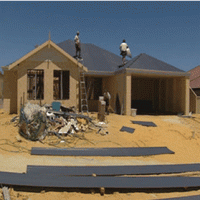 The Housing Industry Association (HIA) has today released an interesting report (below) examining the nascent recovery in dwelling approvals, which remains patchy, driven primarily by lower density housing and by New South Wales and Western Australia:
Residential building approvals have embarked on what can best be described as a variable path of recovery over the past 12 months, illustrated by the chart below. Withthe 2012/13 financial year recently concluded, and the first update to approvals in the new financial year generating much comment and conjecture, it seems timely to conduct a comprehensive update on residential building approvals across the country.

Total residential building approvals reached 158,111 in financial year 2012/13, quite a modest increase of 5.5 per cent on the very weak year that was 2011/12. Following twoconsecutive monthly declines at the end of 2012/13, approvals started the new financial year with a partial recovery, increasing by 10.8 per cent in the month of July 2013.

HIA has held a view for some time now that the overall recovery in new home building is quite narrowly based, with the key drivers (in geographical terms) limited to New South Wales and Western Australia. Residential building approvals continue to be an important leading indicator that informs this view.

In NSW, total approvals reached 39,229 in the 2012/13 financial year, a level that is a very solid 10.6 per cent higher than in the previous financial year. The improvement in WA across these periods was an impressive increase of 28.5 per cent. The similarly large markets of Victoria and Queensland, however, have remained conspicuously absent in their contributions to the aggregate recovery. Approvals in Victoria declined by 4.0 per cent over 2012/13 but to a still relatively 'okay' result of 48,379. In Queensland 7.0 per cent growth over the last financial year might appear respectable, but this was to just 29,541 approvals that year. That level is 22.1 per cent lower than the 12-monthly average over the 2000s, an average which still includes the fallout from the first iteration of the GFC and also the fallout from the introduction of the GST.

The results are mixed across the other jurisdictions. In South Australia there are signs that approvals are climbing out of depressed levels that followed a sharp decline which spanned two years. Over the 2012/13 financial year, total seasonally adjusted approvals increased by 1.4 per cent. In the Northern Territory the rise in approvals was 26.5 per cent, such that the trend of improvement continued for a second year. In Tasmania there are at best very tentative signs the sharp declines that have characterised the past three years have found a floor. Nonetheless over the 2012/13 financial year total approvals declined by 16.8 per cent. Approvals in the Australian Capital Territory also declined over last financial year – by 23.8 per cent (in original terms). Nonetheless, the level this represents can still be described as healthy – 11.4 per cent higher than the 12-monthly average of the previous decade.

The most recent July 2013 result in residential building approvals across the states can now be digested against that broader backdrop of the 2012/13 financial year results. In July 2013, total seasonally adjusted building approvals increased in Tasmania (+24.7 per cent), Victoria (+22.2 per cent), the ACT (+12.6 per cent – trend terms), WA (+9.8 per cent), SA (+9.7 per cent), and the NT (+4.0 per cent). Residential building approvals fell in NSW (-6.7 per cent) and Queensland (-4.0 per cent).

The geographical breakdown of residential approvals goes a long way to understanding the underlying dynamics of the national recovery, while a further breakdown of approvals by type at this juncture is also very illuminating.

A number of jurisdictions have seen large booms in approvals for mid to higher density dwellings so we might expect some moderation in those markets and a shift back toward lower density product. The table and discussion below seek to shed light on the dynamics of different states' approvals by type…

The overall picture of approvals by dwelling type appears to be signalling some shifts in new home building to come. At this stage low-to-medium density approvals are showing more promising (though in some cases still very tentative) signs. Approvals for detached houses could be showing greenshoots of a recovery (although with a very long way to go) emerging on a national level, however this has been driven largely by only NSW and WA. More encouragingly, approvals for semi-detached, row or terrace houses and townhouses are showing growth that is broad based, with most jurisdictions exhibiting positive trends that have emerged over the last 6-12 months.

Approvals for lower-to-medium density housing accounts for a relatively small share of the total and the overall trends are quite mixed. For dwellings in 1 or 2 storey buildings, there appears to be some risk that the sharp rise experienced over the 2012/13 financial year could be coming to a close, although it is not clear whether this would be followed by a plateau at current levels or a reversion back to lower, historical levels. Meanwhile, approvals for dwellings of three storeys, accounting for a similarly small share, are showing quite mixed results. While there are some signs of growth they are insufficient to suggest an imminent period of sustained improvement.

Approvals for the higher density product of dwellings in buildings of four or more storeys have accounted for an increasing and substantial share of the total. The wider trend in this category is most accurately characterised as roughly tracking sideways at an elevated level for the past three years. This result is due to the confluence of most jurisdictions (Queensland the glaring exception) at various periods over the past three years seeing rapid growth and some subsequent decline in this type of approval. The key questions are; how long will these levels be sustained and if and to what extent will there be any subsequent declines in this class of building approval.
Full report below.
HIA Dwelling Approvals (10 September 2013)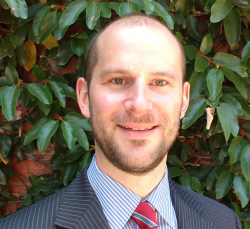 Latest posts by Unconventional Economist
(see all)