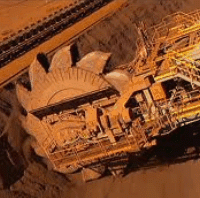 The Reserve Bank of Australia last night released its commodity price index for the month of August, which registered an increase in commodity prices in both Australian Dollar and special drawing rights (SDR) terms (effectively a measure of commodity prices based on a broad range of currencies) on the back of rises in iron ore and gold prices:
Preliminary estimates for August indicate that the index rose by 0.2 per cent (on a monthly average basis) in SDR terms, after rising by 1.6 per cent in July (revised). The largest contributors to the rise in August were increases in the prices of iron ore and gold. The prices of base metals also increased, while the prices of many rural commodities declined in the month. In Australian dollar terms, the index rose by 2.7 per cent in August.
Over the year, commodity prices have fallen by 7.3% in SDR terms on the back of declines in the prices of coking coal, thermal coal and gold. However, due to the depreciation in the Australian Dollar, commodity prices have actually risen by 7.8% over the past year in local currency terms (see next chart).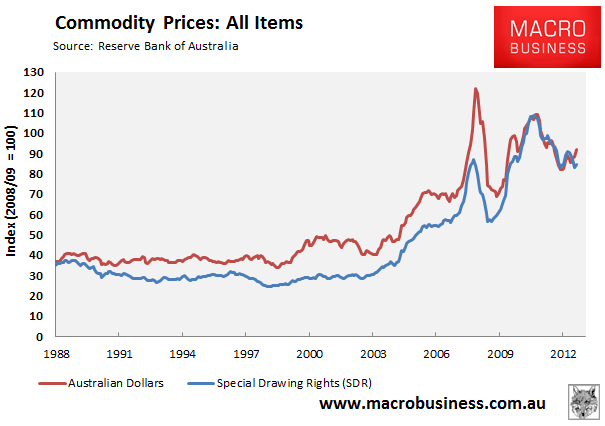 Looking forward, continued depreciation of the AUD will be required to cushion the blow to government revenues and nominal GDP, as well as promoting growth in the non-mining economy, as the terms-of-trade unwinds.