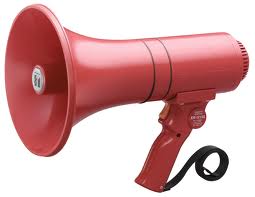 In October last year, Phil Chronican, chief executive of ANZ Australia, warned Fairfax radio station 3AW that:
"when there is a lot of cheap money around that results in asset price inflation".
11 months later, with Sydney going nuts, Bloomie reports that:
ANZ OFFERING LOANS TO CHINA RESIDENTS TO BUY HOMES IN AUSTRALIA
BN 09/26 03:18 *ANZ SEES AUSTRALIA HOME SHORTAGE RISING TO 370K BY 2015 BN 09/26 03:17 *ANZ ESTIMATES DWELLING SHORTFALL OF 270,000, CHRONICAN SAYS BN 09/26 03:17 *ANZ'S CHRONICAN: RISING COSTS, RED TAPE TO CONSTRAIN BUILDING BN 09/26 03:16 *ANZ'S CHRONICAN: GOVT SUBSIDIES WORSEN AFFORDABILITY BN 09/26 03:16 *ANZ'S CHRONICAN: SEES 5% RISE IN AUST. HOUSE PRICES NEXT 12 MOS BN 09/26 03:16 *ANZ'S CHRONICAN: WEAK OUTLOOK, CAUTION TO MODERATE PRICE GROWTH BN 09/26 03:15 *ANZ'S CHRONICAN: AUSTRALIAN HOUSING BUBBLE CONCERNS OVERSTATED.
I don't want to jump to conclusions given the scarcity of the story but sheesh it's got the makings of ugly.
David Llewellyn-Smith is Chief Strategist at the MB Fund and MB Super. David is the founding publisher and editor of MacroBusiness and was the fouding publisher and global economy editor of The Diplomat, the Asia Pacific's leading geo-politics and economics portal.

He is also a former gold trader and economic commentator at The Sydney Morning Herald, The Age, the ABC and Business Spectator. He is the co-author of The Great Crash of 2008 with Ross Garnaut and was the editor of the second Garnaut Climate Change Review.
Latest posts by Houses and Holes (see all)