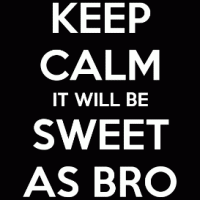 Debate over the likely impact and merits of the Reserve Bank of New Zealand's (RBNZ) speed limits on high loan-to-value (LVR) mortgage lending continues, with Fitch Ratings Agency arguing that the reforms will have limited impact on overall mortgage demand and house prices, but should help improve financial stability by lessening the risks of borrowers falling into negative equity in the event that house prices fell. From Interest.co.nz:
Fitch director of financial institutions/international public finance Andrea Jaehne said the move would "buy time" for the stability of the NZ banking system.

"However, the impact is likely to be limited in scope and duration, as monetary policy settings remain accommodative."

Jaehne said while the policy might lead to some reduction on house price pressures,  the tightening of lending conditions implied potentially greater competition for lower-LVR mortgages, "mitigating the overall impact".

"This could pressure the net interest margins and operating profit of several banks. Lenders will be able to widen margins on some higher-LVR loans, although these mortgages will also require more capital from September"…

"Loose monetary policy could see credit eventually find its way into the system through other channels, lessening the impact of the LVR limits over time."

Jaehne said since almost a third of the new lending in recent months has been in mortgages with high LVRs, the forthcoming macro-prudential measures should limit the negative impact of any house price volatility on banks' asset quality and capital.
The New Zealand Herald seems more positive about the LVR restrictions, publishing an editorial lauding the new RBNZ governor for taking concrete action over jawboning and acting to butress the New Zealand financial system against shocks:
…for the first time, a governor has gone beyond a mere warning. Graeme Wheeler has invoked his power to regulate the mortgage lending banks may do on very low deposits…

His statutory job is to maintain the stability of the financial system, and he says the rate at which house prices are rising poses a potential risk to the system and the broader economy.

"Rapidly increasing house prices increase the likelihood and the potential impact of a significant fall in house prices at some point in the future," he says.

If that were to happen, of course, the borrowers on low deposit would be the first to lose their equity and they could owe the banks more than their house was now worth. If they stopped making mortgage payments, the bank could be left with a house of too little value to cover its outstanding loan. So the loan-to-value restriction is in the best interests of both borrowers and lenders if there is a risk that house prices will fall…

Contrary to the warnings of economists, it is common to hear investors say property has never let them down. The economists' warnings, though, have an ulterior purpose. They believe that while property might be good for the personal investor, it is not so good for the economy. It is attracting capital that might otherwise be invested on more productive ventures and it is keeping the dollar's exchange rate at levels that lower export earnings.

These, too, are not the Reserve Bank's statutory concerns. But they are reasons to applaud any measures that might take some of the steam out of the housing market. Loan-to-value restrictions might shut out the poorest home-seekers but they will also limit the number of second homes that can be bought with less than a 20 per cent deposit…

Housing will be less attractive to investors than to genuine home-seekers with adequate savings, as it should be.
My views are similar to the New Zealand Herald's. But while I view LVR caps and more responsible lending as good policy generally, improving financial stability and placing some downward pressure on house prices, it is no substitute for addressing the structural barriers precluding affordable homes from being supplied, including artificial restrictions on land supply (such as urban growth boundaries and restrictive planning practices), as well as inadequate financing and provision of infrastructure. Changes to New Zealand's tax system to limit negative gearing and implementing a capital gains tax on second homes would also likely be more effective in moderating credit/housing demand without adversely impacting first home buyers.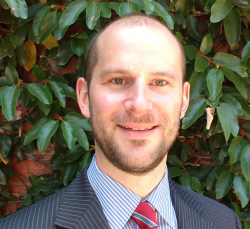 Latest posts by Leith van Onselen
(see all)