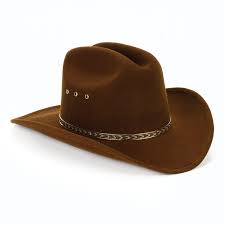 One thing that Tony Abbott has got right just at the moment is his intention to keep the Nationals out of the Trade portfolio. From the AFR:
Nationals MP Barnaby Joyce has criticised plans to deny his party the trade portfolio should the Coalition win government, saying the position needs to be held by somebody with an affinity for agriculture and manufacturing.

…"Trade affects the end user, the farmer, the manufacturer,'' he said. Agriculture, so often the sticking point in FTA negotiations, was often excluded from final deals, leaving local producers at a disadvantage, he added.

"These things are termed FTAs but they're bilateral trade agreements euphemistically called free-trade ­agreements,'' he said.

"I'm coming across, during this ­campaign, so many farmers groups, fruit growers, grain growers, cattle producers, saying 'at the end of this ­so-called free trade process we don't get allowed into their market.'

"We need to make sure in negotiating these agreements we get proper access for our beef, for our grain, for our fruit. If we don't, we have to make sure we look after our food producers.
Actually, this statement makes perfect sense. FTAs do little for Australia. They tend to be politically driven and hence subject to all sorts of distortions, not to mention their rather obvious preferential nature. The US free trade agreement has done nothing to boost our exports to that country. Anyone with exposure to the inside negotiations of the deal  knows full well that the economics were dubious, the diplomats were appalled and the politicians delighted.
Multilateral trade agreements are better by design and effect, even if in today's global war for production they are unlikely to be achieved. As such I don't see preferential agreements evolving towards later multilateral agreements either.
But there are three reasons why the Nats have a questionable claim to the trade and investment portfolio. Chaps like Barnaby Joyce have an admirable national interest fervour but their application is self-defeating. Sometimes the national interest is better served by enlightened self-interest and the area of trade is one such example. I have three reasons for why.
First, trade is the life blood of the global (and local economy). It is the primary mechanism through which the globe makes productivity gains as competitive advantage drives specialisation. Regular readers will know I'm no extremist on this issue, believing as well that an essential counter-weight in economic diversity is sensible. But it is a  inviolable truth: slow trade and you'll slow the development of global wealth, including in Australia in the long run.
Second, in an economy like Australia's, which has massively over-concentrated, trade and investment are a vital channel for local competition and hence productivity. I'm not of the view that inwards investment should simply sell off local assets to fund our over-consuming habits. Market structure is a consideration. But I am of the view that inward investment and trade it essential if we are to prevent local rentier capitalism from dining out on our prosperity.
Lastly, even in the case where monopolies are up for grabs, there is still a productivity case to be made for foreign personnel and expertise. If a global predator wants to pick up an Australian asset then it might just be because they're better at the business than the local owner.
Australian farmers have singularly failed to grasp the nettle of globalisation with little value-add beyond the farm gate, bugger all global brand development and next to know outgoing investment into the supply chain. The Kiwis have done far better.
The current batch of Nats don't impress with the nuance of their views and if they and their constituents can't make a global go of it then sell it to someone who can.
Meanwhile, Bob Katter, whom I like, and Clive Palmer, who is always entertaining, faced off in their debate yesterday and aimed to outbid the Nats in the bailout stakes:
Mr Katter said his big picture is all about development.

He argued the mandated use of Australian-made ethanol and steel, secured government bonds for pensioners and a 10 per cent charge on all imports would deliver a bigger and better Australia.

Mr Palmer, who is leading the Palmer United Party and standing in the Queensland seat of Fairfax, wants a 15 percentage point cut in income tax, the abolition of fringe benefits tax and tax deductibility of home loan payments.
If I can say so, Bob Katter's idea would institutionalise rent-seeking and return Australia to its slow and steady 20th century decline. We've been down that road and know where it leads. Clive Palmer's plan to make the first $10,000 paid on every home loan tax-deductible each year is insane.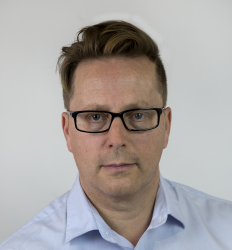 Latest posts by David Llewellyn-Smith
(see all)