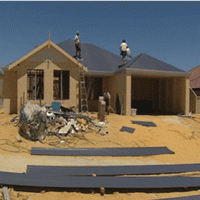 Yesterday's new home sales release from the Housing Industry Association (HIA) provided more encouraging news, with new home sales rising for the fourth month in a row, albeit from highly depressed levels.
Following last month's 1.6% increase, new home sales nationally rose by a further 3.4% in June, with detached house sales increasing by 7.3%, partly offset by a 17.5% decline in unit sales. Total new home sales are now in a mild uptrend, having risen by 27% since sales bottomed in September 2012, driven primarily by a surge in detached house sales (see next chart).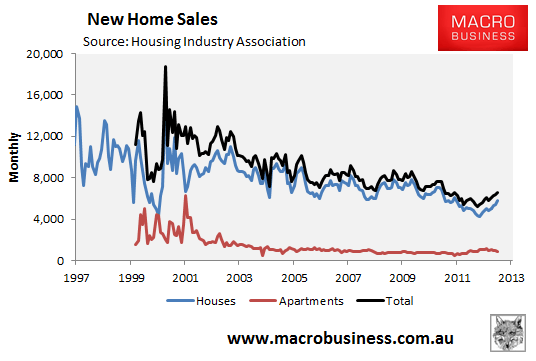 While the recovery is promising, it needs to be kept in perspective, with annual new home sales tracking only marginally (3.3%) above the 16-year lows recorded in December 2012 (see next chart).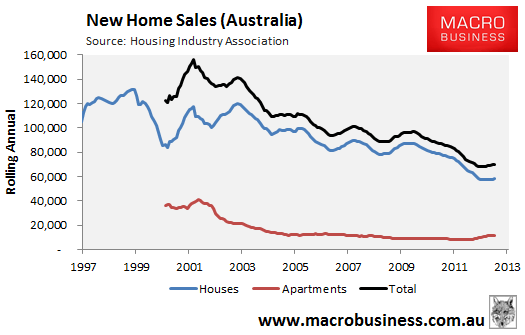 Importantly, the employment-sensitive detached house segment looks to have bottomed everywhere except Queensland, although it remains weak overall (see next chart).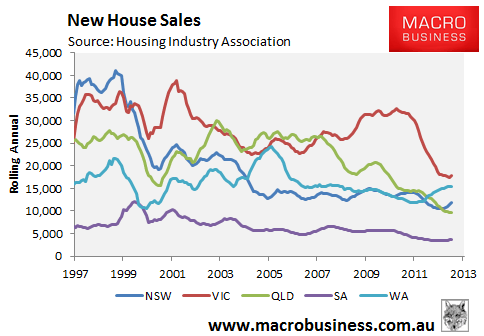 First home buyer incentives introduced in New South Wales and Queensland in October 2012 have had mixed results. While new house sales are 70% higher than September in New South Wales, they have fallen by 16% in Queensland (see below charts).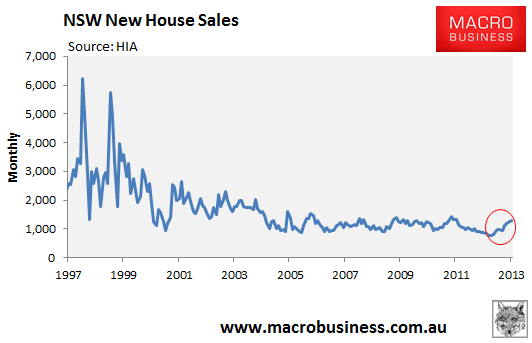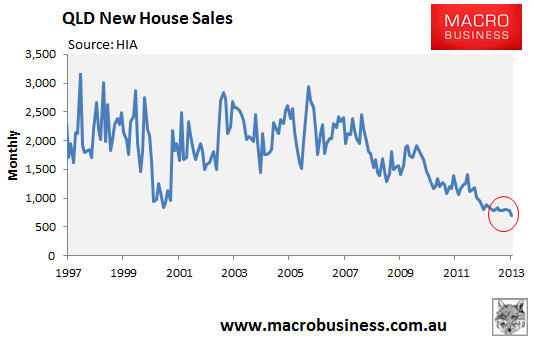 Victoria is also an interesting case. While the First Home Buyers' Grant on pre-existing dwellings did not expire until 30 June 2013, detached house sales have surged, which seems counter-intuitive (one would expect sales to surge after the changes took effect, rather than before). In any event, it augers well for the effects of the grant in Victoria: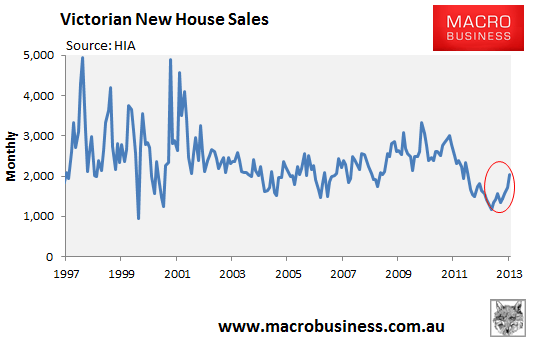 Finally, the below charts track new detached house sales, approvals, completions and commencements across Australia. The Data is presented on a 4 quarter moving-average (4QMA) basis to smooth volatility.
First, the below chart shows housing construction recovering across the mainland, albeit from a low base: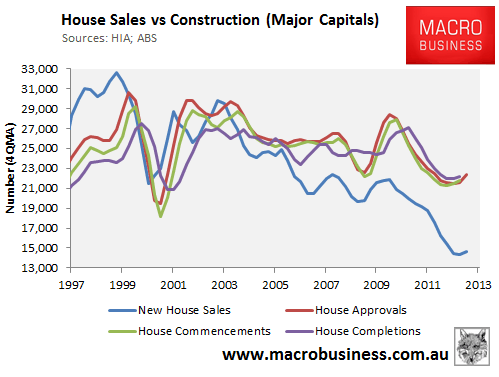 New South Wales is clearly recovering from incredibly weak levels: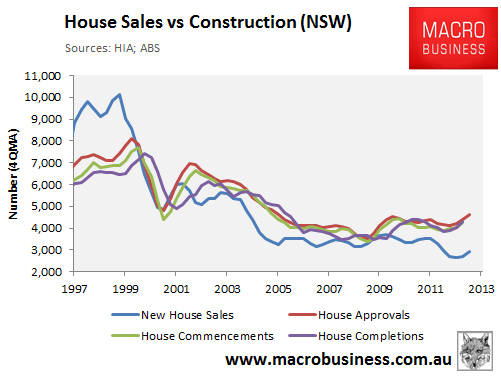 Victoria has bottomed, but has a long way to go to return to its former glory: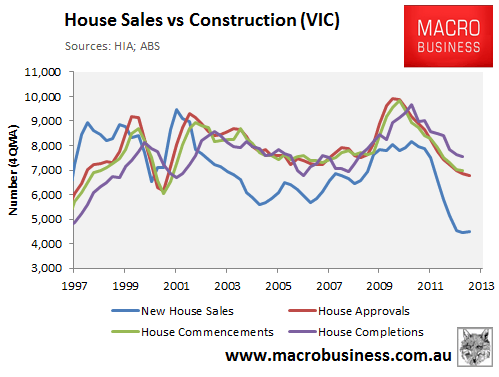 The construction outlook in Queensland is weak: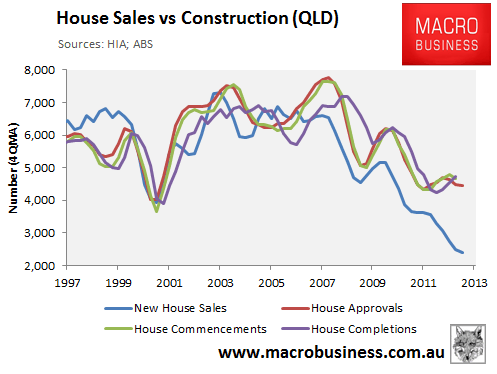 House construction in Western Australia is strong: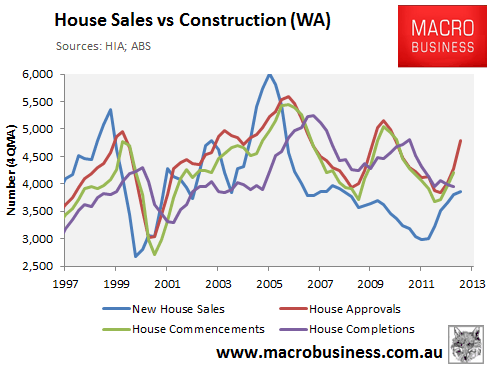 South Australia also looks to have bottomed from depressed levels: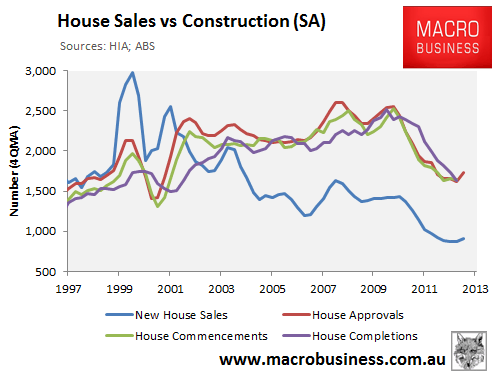 So overall, there's some encouraging signs. But there's a long way to go before home construction is out of the woods and acting as a meaningful replacement to the mining investment boom.