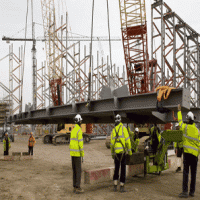 Barry Riholtz, author of The Big Picture, last night published an interesting article arguing for a substantial expansion of public infrastructure investment across the US:
Not too long ago, the infrastructure of the United States was the envy of the world. We had an extensive interstate highway system, deep-water ports connected to a well-developed rail system and a new airport in every major city (and most minor ones). Electricity was accessible to the vast majority of the nation's residents, as was Ma Bell's telephone network.

That was then. In the ensuing decades, we have allowed the transportation grid to get old and out of shape… The electrical grid is a patchwork of jury-rigged fixes, vulnerable to blackouts and foreign cyberattacks. The cell system of the United States is a laughingstock versus Asia's or Europe's coverage. There are very few things that are done better by government mandate than by the free market, but cell coverage is one of them. Broadband, almost as laughable as our cell coverage, is another…

Don't take my word for it. The American Society of Civil Engineers recently issued a U.S. Infrastructure Report Card (see infrastructurereport-card.org) that reviewed key civil engineering projects on their quality and state of repair…

Overall, America's infrastructure GPA was a "D"… To get to an "A" would require a five-year infrastructure investment of $2.2 trillion dollars…

A massive infrastructure program would have numerous benefits, not the least of which would be giving a boost to the economy when it could use one. The big advantage of infrastructure rebuilds is that they create a lasting effect by creating tools and platforms that the private sector can build upon. Consider the vast economic benefits we have enjoyed from the interstate highway system, DARPAnet and NASA, and you have a sense of what a massive infrastructure program can yield.

This sort of a program is in many ways vastly superior to the spending increases and tax cuts we saw in the American Recovery and Reinvestment Act of 2009. The limitation of most of the spending increases and tax cuts in the last rescue plan was that they were merely temporary fixes; they had no long-lasting effects. As long as the money flowed, they were stimulative; once the spending stopped, the stimulus stopped as well.

That's the beauty of major infrastructure projects: They leave something worthwhile behind…

Our key economic competitors are spending very heavily in all these areas. Since World War II, both Japan and Germany have had ongoing infrastructure programs. If you prefer a different example, look at the Chinese: They are spending trillions to build out their entire nation.

We in the United States are willing to spend trillions in Iraq and trillions more bailing out reckless bankers. But when it comes to the most basic functions of civilization, we skimp on ourselves. Does that make any sense? Why not spend trillions on the national infrastructure, and generate economic gains instead?
Riholtz' basic argument could just as easily extend to Australia, where the state of infrastructure is equally poor, degraded by decades of underinvestment and pushing-up against strong population growth, especially since the mid-2000s.
As noted earlier in the week, nation building was once a key feature of Australian government. However, the more recent addiction to running surpluses combined with the short political cycle has precluded such longer-termed investment, with most governments happy to take the sugar hit to growth from a growing population without concern for the negative longer-term consequences on infrastructure capacity, living standards, or productivity.
Just like in America, well targeted infrastructure investment offers the double dividend of supporting growth and jobs as the mining investment boom fades, whilst also expanding Australia's longer-term productive base and improving living standards.
Going into debt to fund expenditure is not a problem provided that expenditure expands the productive potential of the economy, allowing the debt to be self-liquidating.
With the Australian economy facing a shock to both incomes and employment as the twin commodity price and mining investment booms unwind, policy makers will need to find ways to support the economy without worsening imbalances and stealing from the future. Well targeted, productivity enhancing infrastructure, is one answer.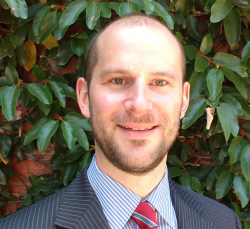 Latest posts by Unconventional Economist
(see all)